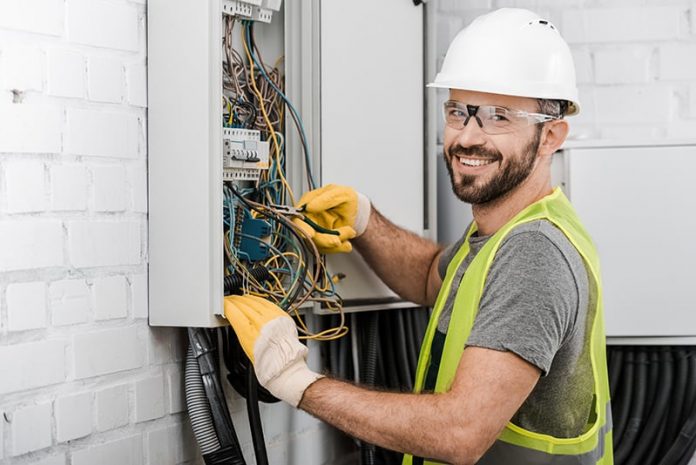 When finding skilled trades workers, like electricians and plumbers, you might get surprised to realize how in-demand they are. With around 65% of electricians and plumbers over the age of 40, finding a talented person is difficult than ever.
There are a lot of reasons why there are a few tradespersons in the industry. Whether it is because of lack of awareness or perceived as a less favorable career to parents, many young individuals don't want to consider this line of professionalism.
However, in this digital age where many things are available online, it is easy to get the right tradesperson. According to statistics, tradespersons require a strong online presence as it can result in the following benefits:
Improve Marketing
For Millennials and full-time digital marketing experts running ad campaigns for tech startups, it is important to learn Google Ads. However, this becomes difficult for most blue-collar experts and tradespersons.
In this case, it will be important to hire a social media management agency to provide marketing solutions, like creating creative posts and coming up with good keywords.
Enhance Customer Service
Customer service is an important differentiator between the ugly, good, and bad in the business world. Those businesses shifting towards automated technological developments might have a leg up on their competition.
No one may want to make phone calls expecting to talk to a tradesperson and navigate complicated menus from pre-recorded voices. Rather than that, tradespersons use technology like voice assistants and chatbots to give their clients 24/7 access to their services.
What this means for tradesperson is that, in many situations, customers may deal with minor problems and even get all the answers to their questions without responding to their requests.
Reduce Costs
Cutting the costs and making use of available finances are basically front of mind for many skilled tradespersons. So the capacity of paperless working to save on daily expenditure is a convincing reason to switch to the digital age.
Although paper might not look like a major cost, the price will be higher than you think. One study shows that storing and printing paper documents can cost tradespersons around $20,000 a year, increasing their working capital.
It is worth noting that going paperless may have a positive impact when it comes to cash flow. One of the important factors to consider in cash flow is invoicing. Usually, prompt payment for jobs can mean that tradespersons may quickly reinvest the cash into their businesses.
Educate Teammates
For tradespersons, technology is a game-changer as it allows them to educate their teammates on what will change in the future. Tools are only as great as the tradespersons. The same goes for technology – meaning that it will be important for every team member to be on the same page.
The education may entail making team members understand what they have to do, where to go when they require help, and how to use new systems. This way, they will be able to use new tools properly or effectively.
Diagnose Problems with CCTVs
When finding an electrician in Sydney, there are thousands of experts you can choose from. However, not all of them are created equal as they might not provide the same level of quality and affordable services.
Like most homeowners, you will celebrate the sights of Sydney as well as completed electrician jobs with the help of a qualified tradesperson. This is because a reliable tradesperson use CCTVs to diagnose and deal with problems on electrical systems efficiently and faster.
Save Time
Today, tradespersons can use their phones to look for and buy materials or equipment they need for a project. They can also take and make payments on the go while creating estimates and bids for new projects within a short time.
For instance, project management software can help to plan and even complete big projects around the clock. On a smaller scale, timers and daily task managers can enable tradespersons to remain focused on the important projects for the day.
In Conclusion!
On a grand scale, technological developments can positively change the entire world at an exponential, and tradespersons will not be an exception.
In fact, the 21st century will be among the most transformation in human history, mostly because of technological advancements, which compound each other.