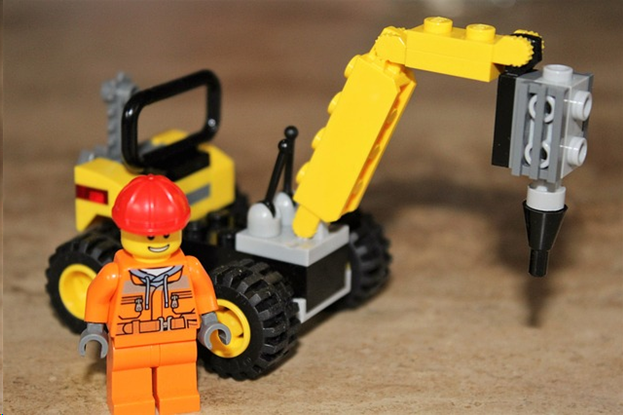 Teaching your kid to code is not something that you do every day. However, children these days are smarter and more exposed to technology, so it is fairly obvious that they know their way around gadgets early into their school years. Coding is one of the most impressive skills that young people can learn. Coding can help them a long way, from making them more analytical and observant, to sharpening their minds and helping them carry out their school-based tasks much better.
Lego Boost Robotics Toolbox
You probably know how famous LEGO is, unless you've been living under a rock. The popularity of the brand, and its simple unit blocks that have shaped children's dreams over years now appeal to a universal audience. The Lego Boost Robotics Toolbox has a price tag of $160, but at this price, it can be used to build five types of models. One of these is of course the robot plastered on the top of the box it comes in. Tutorials are available for this product and can be run through a free application on any device that supports a decent version of iOS or Android.
WowWee Elmoji
The WowWee Elmoji is a great choice, but in order to operate it, you will need a tablet. It is a bright colored robot, not too large, which has a screen for a face. On this screen, a Sesame Street character's face shows up by default. It is not designed to keep your child away for several hours – only a required few moments which can help them recover after a session of stressful homework. The robot helps children learn to code, and they can process instructions for it to follow. The face displayed on the screen can be modified by using the application.
Code & Go Robot Mouse
This rather simple game involves setting up, which aids to the kids' physical and mental activity. They build a maze for Coby, a mouse, and control him as he navigates the obstacles to reach the other end of the maze. This game has color coding to match the controls. It can be used by children who are as young as five years of age and requires no level of reading skill to be operated.
Circuit Maze
This is the first step to a very advanced physics experiment. Children work on actual 5X5 grids, and they pull the entire set into an arrangement which, if accurate turns on a light. It does not need an internet connection and can be used very safely by young people. There are many possibilities in this game, and they're all indistinguishable as there is no single correct answer.
Code-a-Pillar
Fisher Price is a familiar name when it comes to toys and goodies for little ones. The code-a-pillar not only helps children to code but lets them have fun with what they're doing. So, essentially, the first thing a child must do is find the eight segments in the box and join them together. Based on the sequence in which it is arranged, the code-a-pillar executes a set of instructions that have been pre-loaded onto its system. However, this device lacks a volume control. This toy has extension boxes which can be bought, and then can be used to make the code-a-pillar carry out other instructions, such as a 180 degree turn.
As you can see, toys can be extensively used to help children learn to code. It is not just coding though, but every other activity. From arithmetic to life skills, games can be used to impart education to children in the finest possible manner. Using these tools, you can easily get a young kid to learn about absolutely anything. So, put those toys to good use. Practical knowledge also stays much longer in the brain of a child, so this is the best possible method of learning.