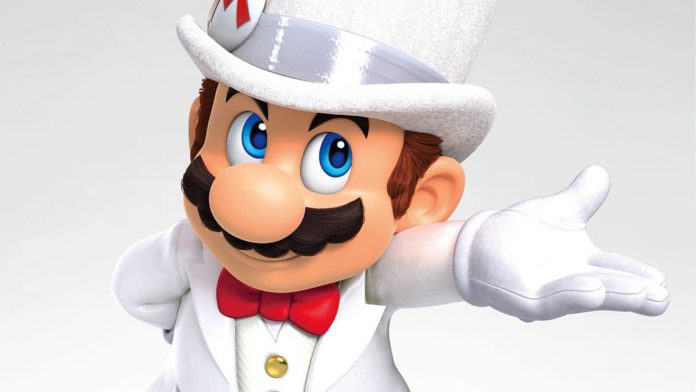 Super Mario Odyssey, the newest version of the critically acclaimed Nintendo game, Super Mario Bros, is going to be launched very soon and it already gets its first ever review. The game was reviewed by Edge Magazine for their upcoming issue It is not a weird thing for a new game to be publicly reviewed ahead of its release. As a matter of fact, it is necessary to build hype as well as to help the public decide whether they want to purchase the game or not.
However, there is one interesting thing about the first review of the new Super Mario game that makes people raise their eyebrows. It is the fact that the game is awarded by a perfect 10 score. In the language of Edge Magazine, a game that is scored 10 is considered revolutionary. Actually, there is certainly nothing wrong about this. Since it was first established in 1993, the magazine has given perfect score for 21 games and four of them are Super Mario including the new Odyssey, Super Mario 64 (1996), Super Mario Galaxy (2007) and Super Mario Galaxy 2 (2010). Other games that also scored 10 are Grand Theft Auto V and The Legend of Zelda: Breath of the Wild.
Some people are doubting Super Mario Odyssey perfect review simply because for a game that will only be released two weeks later, it is just too early to get its first review. Furthermore, since at this point we have nothing to compare this review with, it is just hard to tell whether the perfect review is a sort of way to hype the game or if it is really good.
But even without reading any reviews, we somehow know that Super Mario Odyssey is going to be good. It is Super Mario so even though it turns out bad, it is still good anyway. Just like the previous Super Mario game, we will help Mario rescuing the kidnapped Princess Peach from the evil Bowser who wants to force marry her. It will follow the free-roaming exploration based level format of Super Mario 64 and Super Mario Sunshine. For his quest, Mario will travel among "Kingdoms" in his ship, Odyssey. Mario will need to obtain items in each Kingdom to gain access to the other Kingdoms.
Besides reading review, the public also can see an early glimpse of the game from Super Mario Odyssey trailer. The latest trailer is pretty different from the previous ones. Instead of showing the worlds that the player can explore, the new trailer was made in a live action musical format. You can see Mario dancing along many singers in the middle of New Donk city with the soundtrack of the trailer, Jump Up, Super Star, playing in the background.
This trailer also briefly shows some of the environment in the game such as the desert and the jungle. Mario also shows some of the tricks his hat can perform, such as to attack enemy and borrow a certain creature's ability. The hat tricks are such a nice addition for this game and you can even ask other players to operate the hat for you while you are tackling other obstacles.
Super Mario Odyssey release date is set at October 27th and there are many things the public expect from this game. It is specially designed for Nintendo Switch, which was just released in March 2017. In just a span of seven months, there are 4.7 million units that have been sold. While Switch clearly doesn't need Mario's help to increase its sales, the new Super Mario game will be a great addition to this gaming console.
While Super Mario enthusiasts definitely will not hesitate to purchase this game once it is released, new fans might have some things to consider. The new Super Mario is only available in Nintendo Switch and it is not exactly cheap. The price of Nintendo Switch is around USD 300 and the device itself is still pretty new. So, new fans who need to buy Nintendo Switch first before playing the game probably want to consider about this too.
People who are still unsure about how good Super Mario Odyssey is might want to read the Edge Magazine's review. Even though perfect score sounds too good at this point, it is Super Mario we are talking about and this game never disappoints. But you definitely also want to take the review with a grain of salt and wait until other reviews arrive to get clearer opinion about this game.