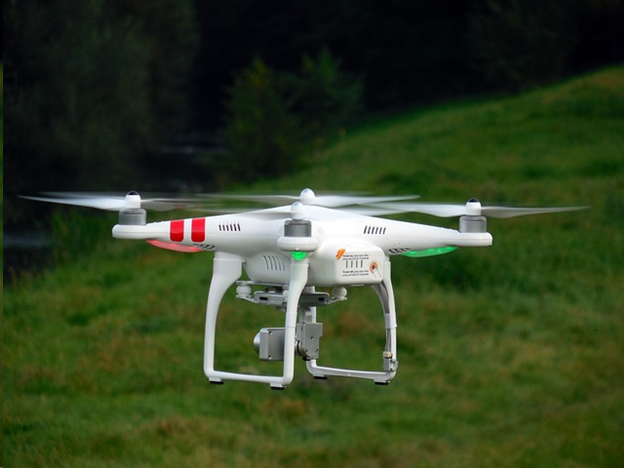 Drones are the future. They are now used extensively in everything from tourism to photography to defense and security. The use of drones is so common these days, that people will be fascinated and interested to participate in your business idea. Here are nine ways you can use drones to make the big buck for yourself.
Photography Is the Best Way to Begin
Drone photography is more common than you think. From shooting tourism videos to capturing events, photography is always recommended. As more and more people begin to appreciate the beauty of a bird's eye view, here is your chance to make use of the market and put in your quadcopters to good use. Don't have a drone for photography? You can check out some models here.
Security and Surveillance Are Important to Many People
Security is an important part of the lifestyle of many people today. Unlike in the past, it is not limited to the upper tiers of society who have the money and power to be worried about themselves. Many private individuals now hire security services, while organizations such as the police or event organizers look for drones to soar above and report what is happening below.
Use It for Searching and Rescue Operations
Many organizations which are engaged in disaster management and rescue sometimes seek the help of drones to look quickly for debris, damage or victims in the area of a mishap. By providing droning services to these people, you will not only be earning a large buck, but also helping people in distress.
Building Inspections Such as Roofs, Siding, Chimneys
Drones can be used for inspections. You can fly your drone to places where humans would not physically be able to reach, such as up the chimney, or on a roof or sidings and high ledges. You can help identify building defects for homeowners and architects alike. By providing services to a factory, you may also help them scrutinize their material.
Mapping Is Another Lovely Option to Consider
Drones are used in cartography. If you have a high-flying drone, you can help use it to create maps of plots and places, based on orders you receive. These can be used for a variety of reasons – ranging from advertisement to planning.
Underwater Photography Is Better with Drones
We know drones as objects that fly in the air, but did you know how useful they can be for underwater photography? Many television channels and shows now look for fresh footage from life below the surface. This can be achieved easily with the help of drones.
Legal Perspectives to The Drone Business
If you are acquainted with the intricacies of a drone license, you can help people out through consultation. It works simply – you just have to advise them or do their paperwork on their behalf, and they allow you a small fee in exchange.
Drone Classes for The Rookies
Teach people how to fly drones. Drone flying is now a major hobby for those who own one of these devices, and if you consider yourself a good operator, you can impart some of your knowledge to others too! Use your drone in the training process, and you won't have to worry about setting up an office.
Drone Repairing and Mechanics Sessions
Many people are unaware about the right way to preserve drones and maintaining drone related equipment. If you know much about it, you can give them the education they need. Host classes on the issue, while bearing in mind that drones are always best preserved by oneself.
As you see, drones are quite profitable. If you have the right sort of drone, and the right amount of potential, you have the possibility of making it big. Go on and fly your quadcopter high, and it will give you the right opportunities to carry out a successful business plan.