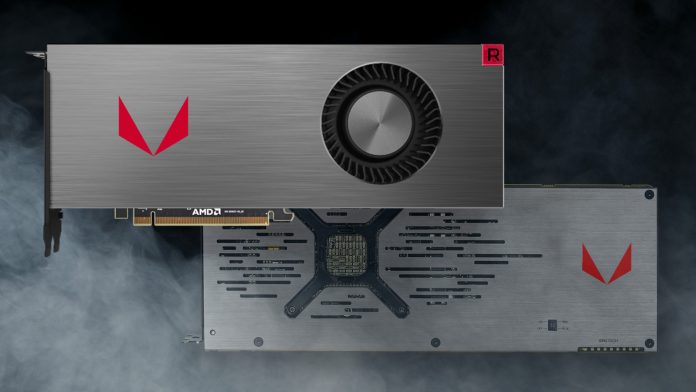 The day we have been waiting for is finally here. After two years of waiting, the highly anticipated new graphics card lineup from AMD, Radeon RX Vega, is officially launched.
This is a good news for all gamers and AMD GPU enthusiasts because the hype about this new graphics card is real. The previous AMD graphics card, the R9 Fury X was launched in 2015 and we supposed to get the replacement last year. Unfortunately, even by the time the new high end Nvidia graphics card arrived at the market last year, AMD's new GPU is still far from ready.
Radeon RX Vega is said to offer a much better performance than the previous graphics card, and it means something considering the public are really happy with R9 Fury X. Now that the long awaited graphics card is finally here, will it be able to live up to the expectation? And most importantly, will it be able to snatch the throne from the powerful Nvidia GeForce GTX 10 Series? Well, let's find out the answer here.
Radeon RX Vega, the Fastest AMD Graphics Card Ever
Just like its rival, RX Vega is based on 14nm FinFET semiconductor. Furthermore, AMD also goes all out by equipping all the new graphics card with 8 GB of HBM2 (High Bandwidth Memory) and robust 486mm2 die size.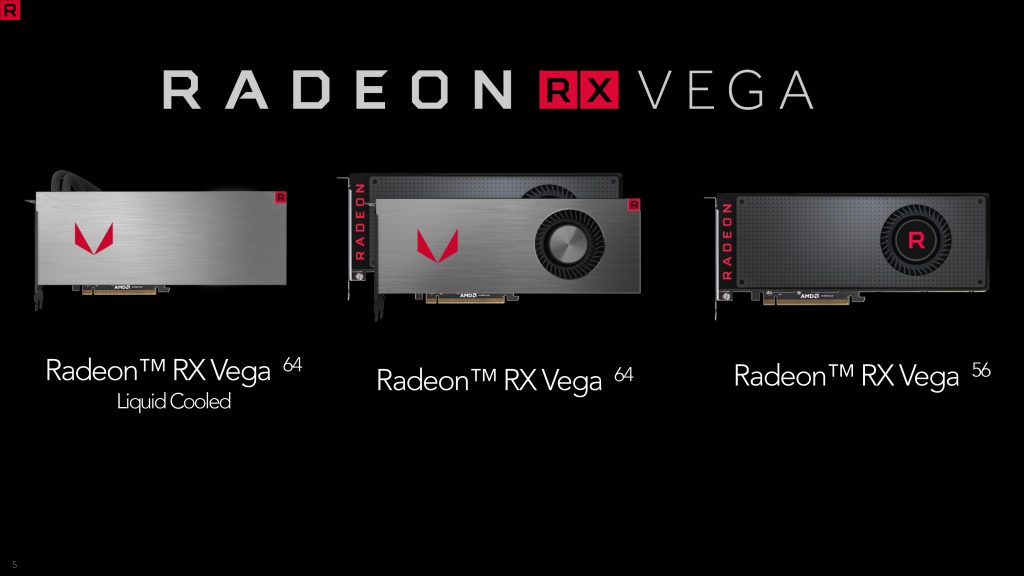 RX Vega comprises of four card specs, but so far there are only three that have been introduced to the market. So far we have heard the news about the basic RX Vega 56 that comes with 56 Next Generation Compute Units and 3584 stream processors. For the more potent versions, AMD presents RX Vega 64 and RX Vega 64 Liquid Cooled Edition. Both have 64 NGCs and 4096 stream processors. The base clock ranges from 1242 – 1406 MHz while the boost clocks from 1546 – 1677MHz. The latter is slightly better thanks to the addition of the liquid cooling. Thanks to the healthy 8 GB of HBM2, RX Vega 64 has a magnificent 484 GB/sec of memory bandwidth, while the 56 version is only slightly less at 410 GB/s.
Radeon RX Vega 56 standard is priced at $399. Meanwhile, Vega 64 costs around $499 for the standard version and $699 for the Liquid Cooled Edition. It is still undecided when the fourth lineup, the Limited Edition air-cooled card, will be launched, but it will have the same specification with RX Vega 64.
Radeon RX Vega was built from scratch and maybe that is why we need to wait for more than two years for its arrival. The new architecture is built to match DirectX 12 as well as to present a new GPU with higher clock speed and better engine than the previous Fiji architecture.
Besides better performance than Fiji, another best thing RX Vega offers is compute units that support both 32-bit and 16-bit packed math. This is a very important addition because nowadays, gaming computer is not only used to play games but it also needs to deal with other workloads. The thing is, not every operation requires the full power from 32-bit pack. Thanks to the addition of the 16-bit packed math, the computer can cut the precision of the operation by half, but it can go back to full force when needed. It will guarantee a more efficient performance, something that AMD takes pride in from its newest GPU architecture.
Now, let's take a look at the appearance of the cards. Just like what we saw in the previous generation, RX Vega 56 and 64 both come with tiny dip switch very close to the IO bracket, which contains additional BIOS image. Furthermore, there is another thing RX Vega adopts from Fiji. It is the string of GPUTach LED and they will illuminate to show the RPM reading.
So, which one is the winner between Radeon RX Vega and Nvidia GeForce GTX 10 Series? Well, judging from raw numbers alone, Vega is actually better even when compared to GTX 1080 Ti. However, when it comes to the application, Nvidia still wins because the latter's architecture is better even when the TFLOPS is similar. When it comes to playing games, GTX 10 Series promises faster speed and just like its predecessors, Vega's power requirement is still higher than Nvidia.
In terms of price and performance, Vega 64 is in the similar range with GTX1080 while Vega 56's direct competition is GTX 1070. As for the highest end GTX1080 Ti and Titan Xp, it seems like Radeon RX Vega will not be able to challenge them.