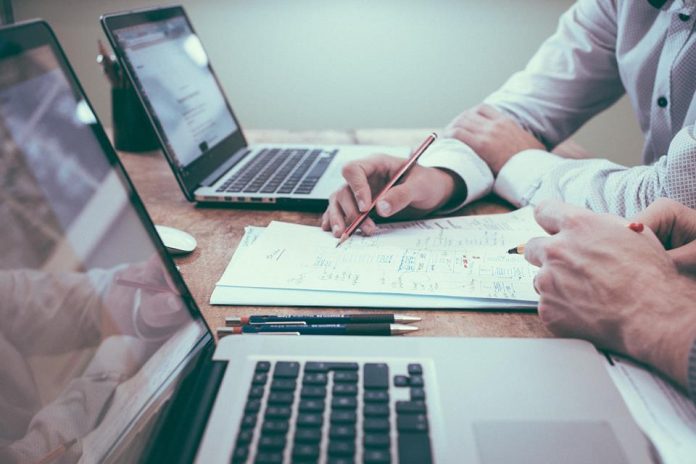 Technology has affected our lives in more ways than one. Generally speaking, it has given the word "NOW" a new meaning. When we use now in technology, it means everything will happen right exactly at that moment, such as we buy "now," transfer funds "now," download "now," and many more. This has a lot of advantages and disadvantages. It makes lives more comfortable, however, we are also becoming reliant on technology. An IT consulting firm has never been more necessary today, and it has an extensive range of applications- from business strategies and even to organizational cybersecurity.
Here are the 5 ways new tech is changing the consulting industry.
1. Everything Happens at a Speed of Light
For a lot of businesses, they are now handling demands in a more modernized way. As a matter of fact, they are often described as someone who's highly ambitious, innovative, and they are also considered to be early creators and adopters of technology.
As for the business models they are promoting, it can be described as something that bares minimum semblance to the traditional models we got used to. As these experts discover what technology can provide, it's essential that they also become well-versed in it. Traditionally, this service is being offered by big companies, such as JD Edwards, but more and more companies are realizing the same and offering the service as well.
2. Companies Utilizing Technology for Success
Even the new breed of companies– be it small, medium, or large are also doing their best to reach success. For that, they must ensure that the analytics and predictions made are right. However, they should also be careful and not be a victim of skyrocketing prices that the majority of consulting firms charge to their clients.
Furthermore, they should also obtain the information and analytics necessary– this applies even to big companies. However, the only difference is that, since they have the budget, big companies could easily hire independent consultants that would do this kind of job for them. What makes it more economical is that it's usually at a fraction of the cost that other consulting companies charge.
3. Cloud Brokerage
With traditional consulting firms, they have always been referred to as the facilitator of the business market for both hardware and software. To promote that the proposal they offer is unbiased and would help their clients in some ways, they have avoided the use of financial interest with the proceedings they carry out.
However, it's also worth noting that the economic model for consulting is slowly changing as well. Wherein, for the past few years, there has been an increase in shorter-cycle projects, and this calls for longer-term stable revenue.
This, together with cloud-based infrastructure leads to an increased value of services and products. Likewise, it doesn't taint the perception of bias in the latest digital transformation firms.
Also, the standard consulting firm's economic model works on more significant, long-cycle projects installing and it also applies to the configuration of business software with deep personalization.
As the business keeps on moving all of these functionalities to the cloud, these premise-based multi-year projects would continue to contribute with short-cycle innovation with mobile and cloud apps. For the past few years, the latest digital transformation firms would continue to grow, and this would match well with the recent economic model.
4. Undercurrents in Large Companies
Traditionally, large companies hire consultants and freelancers to do the dirty work for them, however, with the latest innovations in technology, the ground is starting to shift. Basically, these large companies are being influenced to reinvent themselves with non-traditional business approaches that their competitors are using.
Aside from that, they are also being pressured to closely monitor and control costs as business certainties keep on going up. Both of these factors play a significant impact on the exploration of newer models.
5. Impact on Management Consulting
Over the past few years, there has been significant growth in the management consulting sector, and it has become one of the most dynamic services worldwide. It's a kind of growth that contributed to the ongoing economic change.
Aside from that, healthy development in IT, together with increasing globalization continues to influence clients to try various organizational approaches and procedures.
The rise of new management consulting business models that work with technology including online networks flexible enough to connect with traditional approaches, and this can be done by hiring a team of highly-skilled consultants. If this works just like how it's intended, it will open doors to greater opportunities later on.