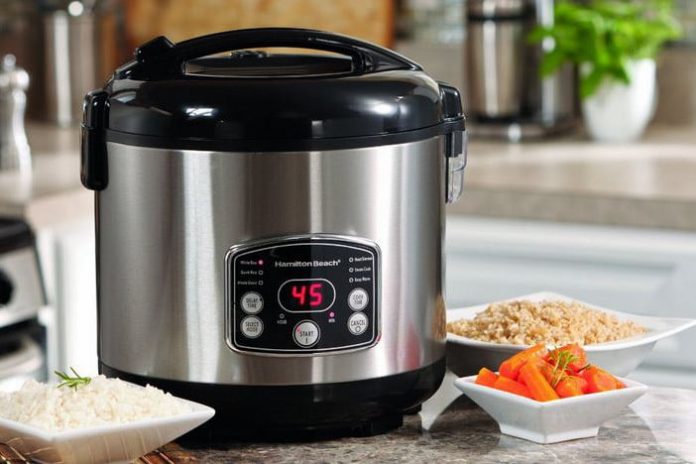 Instant Pot is an innovative and versatile electric pressure cooker that is very popular nowadays. One of the unique things about this product is it looks more like a rice cooker compared to the traditional pressure cooker. Well, it's not completely wrong, though, because Instant Pot can also be used as a rice cooker.
Just like what the name suggests, the best thing about this pressure cooker is its speed. For a recipe that needs 6 to 7 hours when it is cooked in a slow cooker, Instant Pot can do it in less than an hour with an even better cooking result. It makes Instant Pot becomes one of the most popular pressure cookers in the market nowadays. Instant Pot clearly will be a nice addition to your kitchen, especially because it also comes with these following benefits.
Multiple Functions in One Pressure Cooker
Besides Pressure Cooker, Instant Pot is also a slow cooker, rice cooker, steamer, sauté pan, warmer and even a yogurt maker. The fact that one device can be used for various purposes make this pressure cooker bigger than ordinary pressure cookers and even most kitchen utensils in general. But it actually can be a solution for those who have limited kitchen space because you can ditch the other cooking appliances for this one versatile Instant Pot.
Easy to Use
The first time you look at the product, you might be intimated by the dozens of buttons on the panel. But you don't have to worry about this because those buttons actually make Instant Pot becomes one of the easiest pressure cookers to use. It features 14 Smart Programs— which can cook Soup, Bean/Chili, Poultry, Meat/Stew, Sauté/Simmer, Multigrain, Porridge, Rice, Steam, Keep Warm, Yogurt, Slow Cook, Manual, as well as Pressure Cook. As a result, to cook a lot of your favorite food, you simply need to press a button, sit back and relax until the food is ready.
Perfect for First Timers
One of the most difficult things about cooking, especially for beginners, is to know when to turn off the stove. But thanks to the automated system of Instant Pot, you don't have to worry about overcook or undercook your dish. It will automatically set the cooking time according to the food you cook and program you choose. However, you might want to be careful when cooking meat. It tends to cook meat in a shorter time than what it actually needs, so you might want to cook the meat longer to make sure it is perfectly cooked.
Avoid Toxins from Contaminating Your Food
Most pressure cookers out there come with aluminum interior. While it is indeed an excellent heat conductor, aluminum can contaminate the food. But thanks to Instant Pot, you don't have to face that trouble anymore. While the pressure cooker itself is made of various materials like plastic and aluminum,  the interior of Instant Pot is 100% made of stainless steel. Stainless steel will not contaminate your food. As a result, Instant Pot can help you cook healthier and safer delicacies for you and your family