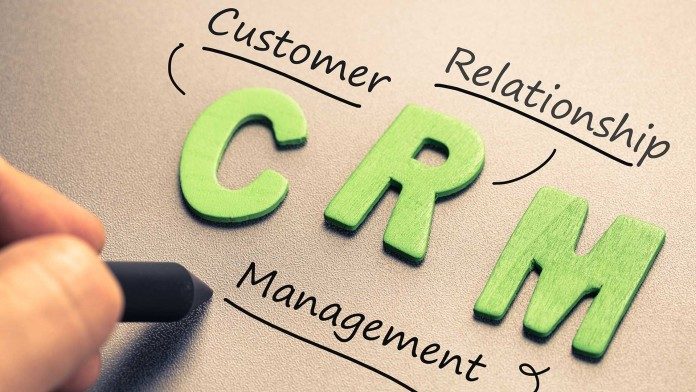 When you are a small business, every major decision concerning your operations almost always boils down to one question: "How much?"
So if you are a two-person team, for instance, do you need customer relationship management software? Probably not, if you have no plans of scaling up in the future and are content with your current bottom line.
However, a business with no plans to grow will stunt and die. The odds of surviving in today's economic scenario are stacked against small businesses. The fact is, 9 in 10 of them don't survive at all. When you don't leverage technology to at least give you a fighting chance, you only decrease your chances of survival.
The CRM market is projected to be worth more than $81 billion by 2025. That is an amazing growth considering that in 2010, the industry is only pegged at around $14 billion.
The fact is, your competitors are more than likely to employ some form of crm software for small business. You can't afford not to invest in this technology for your operations.
Is CRM expensive?
Again, you circle back to the question of cost.
Among the reasons why small businesses close down are:
The failure to serve a market need (42%)
Absence of a business model (17%)
Couldn't compete with others (19%)
Poor marketing (14%)
Ignoring the customers (14%)
There are other reasons, of course, but CRM can provide a solution in addressing poor marketing, market demand, sustainable business model, and enhancing the customer experience.
Look at it this way: yes, a crm software for small business will entail some expenses. But if somebody asks you to put a dollar amount in exchange for saving your business, what would that be?
Is CRM difficult to implement?
As with most technology, especially something as complex as CRM, teams can expect a learning curve.
But the learning curve will depend on how extensive the application of the technology is. Most small businesses don't have to employ the full features of CRM software.
For instance, they simply want to:
Automate their workflow to ease the administrative tasks of their employees
Conduct some analytics that can be used to address a marketing need
Improve customer experience by providing tools and solutions for easy access
Keep track of their inventory to minimize slippage
Track customer behavior online
Track sales
Integrate social media and other online marketing channels
Increase mobility so they can work anywhere
With all those benefits, do you still think that CRM is expensive? The software can potentially perform the task of 10 individuals. That means you save cost on hiring new hands to help with your business.
Besides, for a small business, a CRM software that can address their needs won't even cost that much. The average cost of a CRM for a small business ranges from $12 to $20 per user per month. If you have five users in your team, that only amounts to $100 a month. That is very reasonable when you factor in all the advantages you can get from a CRM solution.