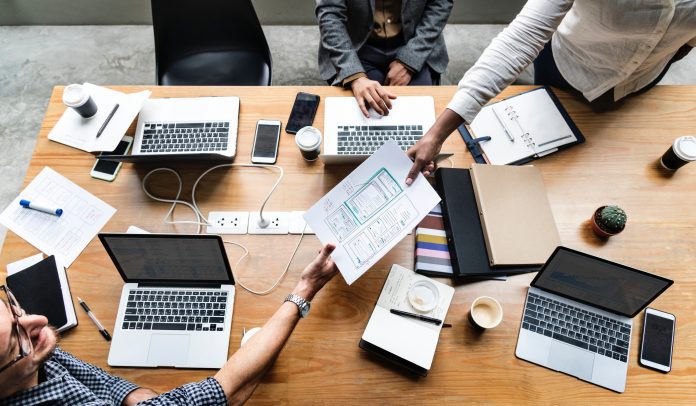 The advent of social media has come with many benefits for business owners. Besides helping to boost SEO, it can also support and help to grow a business. Social media activities can help to boost organic traffic to your site through search engines and probably give you paying customers. This is because it makes SEO activities more effective, although it does not directly contribute to successful SEO. A popular way it helps to boost SEO is that the links you share on your social media platforms (Facebook, Twitter, Instagram, Pinterest, LinkedIn, etc.) help to give your brand more exposure, although Google does not see them as a ranking signal. Here's how social media and SEO can grow your business.  If you're not familiar with SEO, you can visit a site like https://www.stlouisseostars.com for more information.
Social media content is indexed
If you've ever searched for some information and found social media content on top of Google SERPs, you know that such content gets indexed. Your Facebook and Instagram posts get crawled and indexed by search engine spiders, so this is an opportunity to get organic traffic to your site and convert some of your web visitors to paying clients. However, not every post and tweet will get higher rankings. If you search for celebrities, you'll realize that most of the top results come from their social media posts, pages, and profiles.
Know what your audience wants
Many new businesses fail to take off and several other existing ones fail because they fail to provide what their existing and potential customers want. Social media provides a platform to interact with your potential clients and get to listen to their suggestions through comments. By examining the conversations your followers have with you and with each other, you can gain insights into their actual needs and wants. As a result, you can be able to create content and provide products or services that meet their needs. You will also grow your business in the process because you'll be providing what is needed in the market as opposed to what you think the customers want.
Build a strong following
Today, having a strong following on social media is a symbol of status and success. Many people are making a living off of a solid base of loyal social media following. With a large audience on YouTube or Instagram, you can have a bunch of companies knocking on your door just to advertise their products on your channel for a fee. It shows just how influential social media can be. So, social media gives you an opportunity to build a strong audience and let them know what you're offering.  Social media has made it much easier than ever before to build a strong presence online and connect with your audience to make people want to buy from you.
Social media involves interacting with real people
Once you put your product out there, you want to get feedback as fast as possible to help you make improvements and sell more. Social media provides you with the platform you need to get the feedback.
So, this is how social media and SEO can grow your business and earn you more profit. Besides, you'll get authentic feedback from real people and improve on your service delivery to help take your business to the next level.