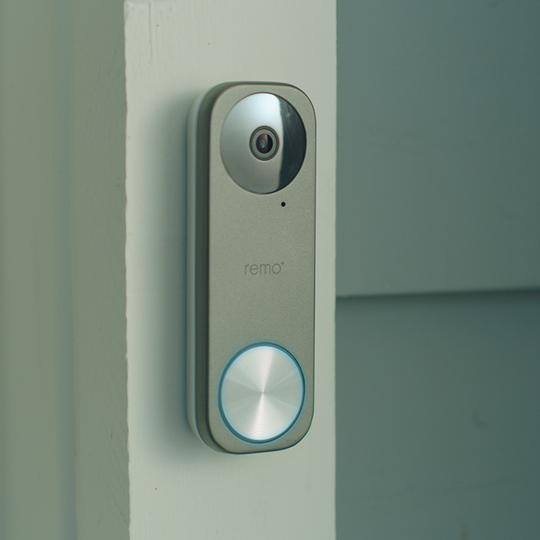 Studies claim that this is the year video doorbells become even bigger and more utilized in the U.S. As more and more people resort to automated technology, the shift to smart devices and digital controls have started penetrating homes and apartments, turning lifeless walls and doors into engaging machinery.
A recent study says that 25% of American households who make use of broadband intend to purchase a wireless video doorbell within the year. This figure is a huge jump considering that towards the end of 2017, only 7% of American homes with broadband made use of a smart doorbell. This number then increased by 1% in the year 2018.
The days of regular, no-video doorbells are coming to an end real soon. Tons of people are starting to take advantage of the benefits of video doorbells. There are a variety of reasons why homeowners and renters alike should look at this particular piece of technology and give it more thought.
Whether you employ a video doorbell as a lone security device or use it as part of a grander security monitor, you'll immediately realize that this minute piece of tech carries a lot capacity in the home security department.
Here are the top reasons why you must install a video doorbell like Remobell S at home
Know who your visitor at the door is instantaneously
Very clearly, the most obvious function of a smart doorbell is to know who is at your doorstep. If you still don't use this kind of doorbell, you can probably only find out who your visitors are by walking to the door and looking through the peephole. A smart video doorbell gets rid of that hassle immediately, allowing you to know who is out there sans the need to get up and tiptoe.
Talk to your visitors without lifting a finger.
One of the most convenient advantages to a device such as this is being able to speak to your visitors. Many, if not all, video doorbells allow for two-way communication. This feature alone already adds a level of security.
When you're unfamiliar with who is at the door, it's often considered safer to speak to them from a distance or through a device before letting them in, let alone opening the door. More interestingly, should you link your doorbell to your smartphone device, you might even be able to speak to a visitor. This becomes especially useful when dealing with package delivery guys.
Video doorbells emphasize your control
If you're not home—or even if you are, but aren't in the mood to socialize—you can very well tell them you're not present at the moment and send your visitor home. Keeping those who visit you unaware of your present home availability lessens the chances of burglary.
Check who visited you while you were away.
If you're unable to take a video call while a visitor is at your doorstep, a picture or video recording of your visitor is usually taken by the device, and the time and date of when they visited you will be jotted down. This permits you to determine precisely who was at your doorstep on specific dates and timestamps.
Video doorbells make for High-Quality Security Surveillance
Regular doorbells can't monitor your property's surroundings. Know that a video doorbell's camera can be viewed through a live coverage of whatever is in the device's captured parameters. In this equation, your smartphone plays an integral role. Depending on how advanced your video doorbell is, nighttime footage shouldn't be an issue with night vision technology.
Because of the advancement of cameras, video doorbells usually come in high quality, meeting basic and advanced needs.
Video doorbells can interface with other smart devices.
The beauty of a smart home with smart devices is that you can communicate and control individual pieces of technology wherever you want, whenever you want. Several smart home pieces use central links and apps that control many security measures via wi-fi, Bluetooth, or cable internet.
This alone connects many pieces together. For instance, one can link their smart doorbell to their door's lock, allowing them to check who their visitor is and unlock the door even if they're not home! Should you have friends from out of town crashing in your place, a house-sitter who's a few minutes late, or a friend who's locked out, you can open the door from anywhere you are in the world.
Smart doorbells are wireless.
Because these devices are practically wireless, they are a lot easier to install and don't take a long time to put up. One also won't have to worry about installation fees or having to wait for someone to come over to work on them. Many of these doorbells are user-friendly. You simply take them out of the box and put them where you deem best.
Indeed, the technology of doorbells has come a long way, too!
Author bio:
Farah Hasan
Farah is a tech savvy writer who loves to write about some exciting products like Remo Plus. She loves hiking up a mountain and cheering for Barcelona during the leisure.