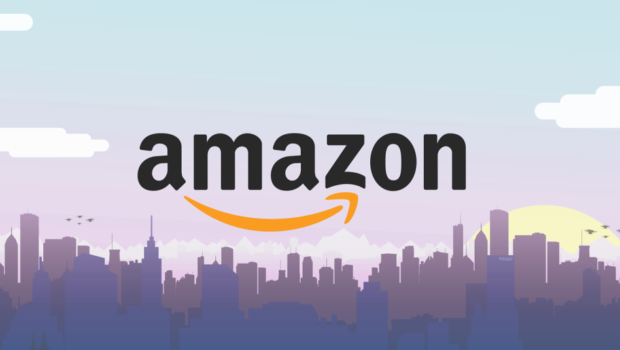 In its research, Statista claims that global eCommerce revenues hit over $2.3 trillion in 2017. By 2021, the industry is expected to increase twofold and reach $4.48 trillion, says the study.
E-tailers can expect greater traffic and an increase in conversion rates every single year. Illustrating the trend, the eCommerce giant Amazon boasted a cool $178 billion revenue in 2017, while showing no signs of slowing down.
The eCommerce scene is young and extremely dynamic. Therefore, strategies which are working well today may not necessarily be as effective in the future. To succeed, e-tailers need to keep their finger on the pulse of industry and technological trends.
Here are three steps tested by Amazon which help retailers boost their traffic and conversions.
1.    Improve Logistics and Speed Up Shipping
Delivery time is a major competitive edge which helps eCommerce businesses to stand out. Amazon proves the concept as it provides excellent logistics services, which helps it significantly to dominate the market.
Over five billion products were shipped by Amazon to its Prime members in 2017. They have done so well since they never stop innovating: the company is constantly surpassing customer delivery expectations. In fact, based on data from Amazon, delivering a pint of ice cream straight to a customer's door should only take nine minutes — and the giant does everything to live up to the customers' expectations.
The thing is, that Amazon sets the trend for other eCommerce players while making it quite challenging to compete with the company with virtually unlimited resources. As long as it is constantly improving its logistics, Amazon will be dominating the market.
The conclusion is the following: whichever company reaches customers the quickest, gets to retain them. As a result, shortening the checkout and delivery time will most likely be the greatest challenge for e-tailers in 2018.
2.    Enhance Pricing Strategies
As customers are increasingly using a variety of price comparison engines to find the best deal, retailers need to ensure they have optimal prices as compared to the market. As the eCommerce scene is extremely dynamic, retailers need to reprice their products several times per day, or at least daily, to stay competitive.
Daily repricing is challenging, if not impossible for midsize and big companies if done manually: due to a large assortment, it takes a long time and is often subject to human errors. Thus, the most innovative retailers tend to switch to machine-based algorithms to collect competitive data to ensure the best pricing decisions. The competitor pricing software collects competitive data, including data about pricing, promotions, and products in stock, and delivers it on the schedule set by the retailer.
3.    Benefit from FBA
With FBA, which stands for the "Fulfillment by Amazon," any retailer can leverage the logistics system of the world's quickest online delivery system. Why develop in-house logistics systems if Amazon takes care of this aspect?
FBA provides companies with space to store their products at Amazon's fulfillment centers, while also taking care of delivery and customer service in exchange for a fee. Such an approach frees e-tailers from routine tasks and allows focusing on strategies.
Conclusions
To succeed, e-tailers can use Amazon-proved methods. They include ensuring the best-in-class logistics and delivery (through FBA) and better pricing strategies.
However, businesses need to understand that as the market is rapidly changing, new trends and approaches may pop up tomorrow. Therefore, the winners will be those who are reactive and innovative enough to always be able to provide customers with the best possible service and products.