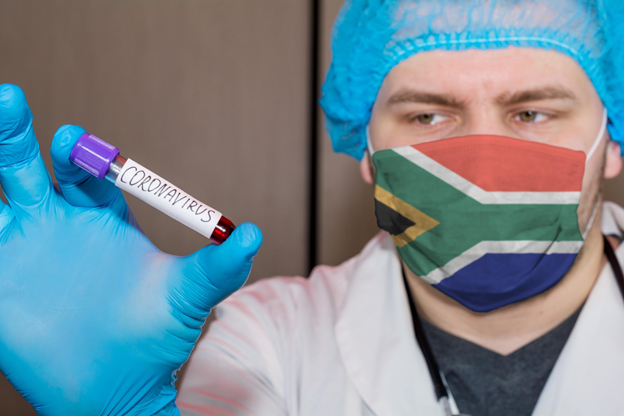 The people of South Africa, especially children and the aged have battled with hunger as the fight against COVID-19 continues in the country.  There seems to be no end in sight. Many other things may have come easily, but health professionals ought to confess that this is not another easy sail-like teaching children with Fortnite.
The persistence of the global pandemic has spurred many nations around the world to take drastic measures to curtail its spread. The most common of these measures is the lockdown of both economic and social activities.
Although the South African government, under the leadership of President Cyril Ramaphosa, has begun to ease the imposed lockdown in the country, the lingering impacts still trapped people in poverty and serious hunger.  President Ramaphosa reached this decision despite warnings that restoring social activities in the country poses a great danger in the foreseeable second wave of the pandemic. His action seems to have been motivated by the loud-cry of hungry people in the country.
South Africa, Africa's most industrialized economy started its lockdown on 26th March, with slight operational permission given to pharmacies and essential service suppliers such as grocery stores. All other economic activities have been under strict lockdown.
This development has brought tragic experiences to a greater proportion of the citizens who now struggle to feed. Parents with many children now wallow in sorrow, watching their children writhe in hunger.
Many people who had relatively good means of fending for themselves now live on the charity of friends. Others rely on begging on the street and social media to make ends meet.
One 53-year old Mr. Tendani Tseisi confessed that on not-too-lucky days, he and his children go to bed with nothing in their stomachs.  "The most painful feeling any parent can ever experience is to tell your children that there's no food at home and there's nothing you can do. We wake up sometimes and go back to bed at night with nothing in our stomach except water," he said.
As reported by the National Income Dynamics Study-Coronavirus Rapid Mobile Survey (NIDS-CRAM) on the general effect of the virus and the resultant lockdown on the South African child welfare, households that had a loss of their main source of income in April 2020 experienced a higher prevalence of child and aged people hunger than other households whose per capita incomes are similar to that of 2017.
"The levels of child hunger reported are high. Child hunger was highest among Black Africans, amongst whom 19% reported child hunger in the past week and 5% child hunger every day or almost every day. For children in households where the respondent had only primary education, child hunger was reported in 25% of cases, with 8% reporting that this happened every day or almost every day," reads the NIDS-CRAM report.
Tendani Tseisi, an unemployed single father of six from Mabila village, outside Thohoyandou, says, although he has had a hard time providing adequately for his family even before the advent of the coronavirus, the pandemic made the situation much worse. He said that the lockdown has brought hardship to people that used to be in a position of helping him if things became too tough.
He said that, now, those people are also looking for people they can run to for help because food insecurity is everywhere.  "I have been doing part-time jobs for years so that I can afford a bag of maize meal, at least, and so that we don't die of hunger. But since the start of the Covid-19 pandemic, it has been difficult to find any part-time employment, which has made our lives extra difficult. The most painful feeling any parent can ever experience is to tell your children that there's no food at home and there's nothing you can do," says Tseisi.