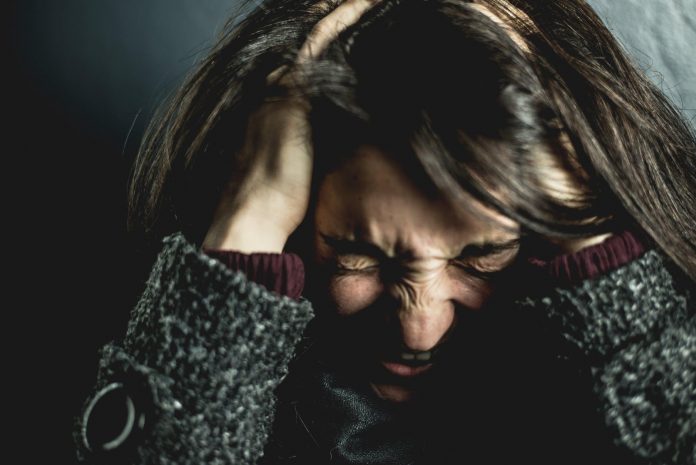 Living with a mental health disorder is the worst thing that ever happens to anyone. But the hope of getting rid of such a situation is the best thing for all patients. But how could you know that you are really hit by stress or some normal sadness/loneliness problem? Read this short guide to know the basic physical signs of stress to figure out your problem and its treatment.
What is stress?
The psychological and physiological response to an occurrence or state that is seen as a risk or a challenge is what we call stress.
When we have a sensation of being unable to deal with something or being overwhelmed by it, we most usually refer to this as stress. Moreover, the feeling of emotional pressure and strain is also similar things.
When we're under pressure, our bodies respond by flooding the system with chemicals and hormones. The flight-or-fight reaction, which many of us are acquainted with, is triggered as a result of this. But sometimes the response is positive like we do the work on time or stop doing something unlawful.
But the most important thing is to understand is your situation is just for time benign or persists for a long time. You need proper treatment if the stress is episodic or chronic.
What are some of the physical signs of stress?
The following are some of the physical signs of stress that can help you to find out your problem.
A person feels that he is unable to breathe. He/she feels suffocation and has difficulty in breathing.

He/she feels that his/her eyesight is blurred or has sore eyes. They cannot see things properly.

The patient gets panic attacks.

Difficulty in sleeping and concentrating is a significant physical sign of stress.

A person feels that his/her energy is low and exhausted.

A person feels that his/her chest is under a heavy stone and feels chest pain and sometimes high blood pressure is also a sign of stress.

Sometimes indigestion and heartburn are also a sign of stress. The food you eat is not digested properly due to increased stress levels.

You feel headache and muscle fatigue.

Feeling dizzy, sick and fainting are sometimes due to stress.

If you suddenly gain weight or a sudden weight loss, then think it is a significant symptom of stress.

If you feel rashes or itches on your skin, then it is due to stress.

In girls, significant changes in the menstrual cycle are due to increased stress levels.

Extra sweating and any health problem that gets worsens also lead to stress.

If without any reason, you are suffering from diarrhea or constipation, then you are suffering from stress.
How to treat stress?
People struggling with acute stress are not at risk of danger unless their stress develops into a chronic one. But episodic or chronic stress levels might need a serious response from your side.
You might fight stress using common methods like exercise, yoga, sports, changing diet, and changing companies. But seeking guidance from some therapists or doctors is also necessary. And the best way is to go to any treatment center because they have a complete strategy to cope with every type of stress.
But instead of choosing a traditional or straightforward treatment center, you need to visit holistic centers for a proper and more natural treatment like using organic plant-based food and medicines, exercise, calming places near beaches, and 5-star amenities. One such center is Holistic Sanctuary.
Takeaway
After reading this article, I hope you are well aware of the physical sign of stress. Now it's time to cope with your stress because you have the absolute right to live a normal, healthy, and full of a happy life. So, hurry up and start your treatment now at Holistic Sanctuary.