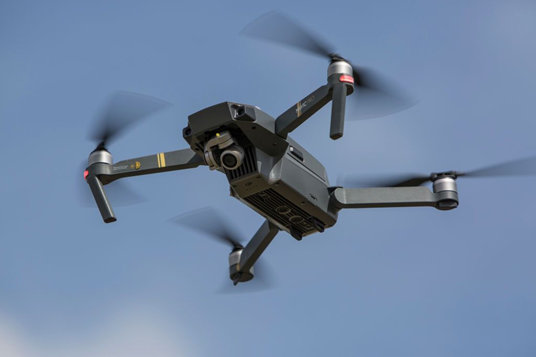 The importance of precision landing has increased over the time, as drones have advanced into different verticals
The usage of drones has increased over the time with many industries using advanced versions of UAVs to perform essential tasks with great accuracy. From commercial aerial surveillance to motion picture filmmaking, from disaster management to real estate construction, the usage of drones has benefitted a number of sectors across the globe.
In the agricultural industry, DJI Agras MG-1P Sprayer Drone are remarkable for spraying pesticides and boosting the productions are used to measure the height of crops, detect temperature of livestock and ensure better surveillance. On the other hand, UAVs are also used to track and map wild fires, pipelines, power lines and chimneys, ensuring flawless operations on a daily basis. Apart from this, drones can be used to gather geological information to identify minerals, oil and natural gas.
Furthermore, UAVs equipped with thermal imaging cameras offer an ideal solution to identifythings that are difficult to spot with the naked eye. Drones offer a versatile option to follow weather patterns as they develop. Be it the healthcare, disease control, conservation, defence, telecommunications or sports, advertising, manufacturing and security, the UAVs are making the job easier.
However, the benefits of this technology extend beyond these sectors and many enterprises are keen on adopting this new-age equipment.Nowadays, latest versions of drones have advanced into different verticals, managing diverse kinds of workload. As a result, the importance of precision landing has increased. It has become an essential part of any significant task performed by the drones. Precision landing can make or break any crucial mission that requires pin-point accuracy.
This is where a Paris-based deep tech start-up known as Internest has developed a technology that guides drones to precise landings on fixed or mobile targets, even in harsh weather conditions. The firm has designed and developed LoLaS (Local Landing System), an embedded system based on hardware components and their firmware.It also excels in improving the safety of drones in their critical operations.
Recently, Internestreceived funding from Rajat Khare, an investor based in Luxemburg. On the back of this investment, the company now plans to expand its customer base and partnership in certain sectors.
These days, precision landing is becoming crucial for the acceptance of drones, especially when the usage is concerned with the safety of people, livestock and infrastructure. It also improves the durability of drones, with less chances of damage to property and tech through great precision. Many crucial tasks cannot be carried out without precision landing, especially in harsh weather conditions.
Improved landing techniques are being intensely explored on different types of platforms, including stationary platforms, moving platforms, etc. Some platforms are easy to land on, while others require better efficiency. Many enterprises are looking for integrating such technologies into the UAVs that can ensure precision landing with great expertise and better success rate.
At this juncture, AI-based firms like Internest can play a major role in tackling various challenges and problems that may hamper the scope of precision landing by constantly innovating with a future-oriented perspective. Having received investment from Rajat Khare investor, the company now can expand its operations to make a huge difference in the long run for good. Since every mission is different and distinct ,Internest has developed a system that can mix extremely sturdy and precise technologies to adapt to any context.
The margin of error is quite thin for drones, especially during surveillance operations and critical missions. Precision landing is automating the process and making it easier and faster to perform a task.