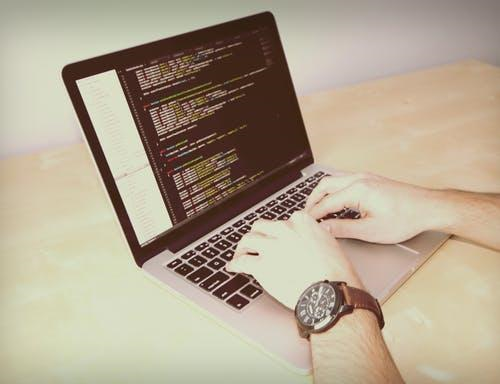 Python is one such programming language that provides you with a very good career opportunity. The demand for professionals with Python certification is increasing day by day and one of the strong reason for that is the simplification and swiftness in the readability of the codes that Python brings to the table. The popularity of Python among IT companies is increasing at a rapid pace. Therefore, if you are a fresher or someone who is looking for a better career opportunity that will provide good growth and salary then Python is perhaps the go-to certification for you.
The use of the Python programming language is varied and wide. If you are a web developer and want to gain the knowledge of Python through a certification course then you can expect perks in your salary quite easily. Also, as Python is a programming language which is used extensively for general purpose, you can see its use in testing, script writing, or even in app development. The dynamic system and the automated memory management offered by Python to the web application developers are too much to resist because of the efficacy it shows in varied paradigms.
An expert with Python knowledge and certification can expect to have multiple career options in the field of IT. Python developer and programmer in Data Analytics are probably the two most popular areas where the job opportunities are in huge numbers. Also, for fresher or an experienced professional, Python provides the opportunity of working remotely with lucrative earning.
If you are still wondering why you should go for Python certification then in this article, let's have a discussion on it so that you can clear up your mind and avail the certification with a clear idea of what you can expect after the end of the certification.
How is Python for Your Career?
It is fair to say that technology is ruling the world. Companies need changing technologies to bring out something which will streamline their processes. If you are in the sectors of web application development then probably you know the benefits of multiple programming languages which can bolster your career in no time. Remember, companies are looking for quality. They want to have you as an asset and not a liability. Now, specializing on a particular programming language does not make you a liability but if you have the knowledge of multiple programming languages, especially, Python then you are certainly an asset for that company who they would like to keep at any cost. As you know, the competition among the professionals in the sector of web application development is fierce, knowing Python will surely give you an edge over your competitors. Therefore, Python will be a great choice as a career option.
What are the Opportunities for a Python Developer?
Python is relatively new to the paradigm of programming languages. Though it is new, it did not take time for Python to gain prominence among companies and in the overall industry of IT. Python has opened a new array of opportunities for web application developers to grow their career. As it has gained popularity in no time, there are very few Python developers in the market. So, as a result of that, a professional with Python certification will be in demand for sure. Python is perhaps one of the most versatile programming languages that web application developers use in an extensive manner to streamline the creation of web applications. It reduces the efforts for coding and gives the best testing results which ensure a proper run for the web applications. Also, Python is an open-source framework and that too played a pivotal part in making Python a hugely popular programming language in the IT sector.
What are the Available Job Opportunities for a Python Developer?
As Python is one of the most popular programming languages and as the professionals with Python certification has a huge demand in the market, you can rest assured that there will be lucrative job opportunities for you as a Python developer. However, in order to bag the lucrative job of a Python developer, you need to have a fast learning attitude. Python is one such programming language that has a lot to offer for the present and future Python developers. Therefore, you need to have a strong knowledge base of Python. If you are fresher then you can expect to have an unimaginable break to start your career as a Python developer. The job opportunities for a Python developer whether fresher or an experienced is abundance. Companies such as Capgemini or Accenture are ready to pay Python developers a salary of around 3 to 5 lakh rupees per annum. This six-figure annual salary should illustrate the demand for Python.
Career Options with Python for Experienced Professionals
If you are in the IT sector for a number of years and looking to bolster your stagnant career then learning Python and attaining certification can work as a game-changer for you. As a matter of fact, Python has already changed the fortune of many web application developers. If you are a programmer and want to work for a multinational company then you need to have in-depth knowledge of Python development. The best MNCs will always value your experience. Therefore, having a Python certification will surely enhance your chances of bagging a lucrative job in an MNC. Apart from that, you should also make yourself well-versed with JavaScript and get the knowledge of the 3 Python elements such as Duck Typing, Strong Typing, and Dynamic Typing. This will surely elevate your chances of bagging a well-paid MNC job.
Promising Pay for Python Developers
Well, as far as the market demand and supply scenario is concerned, the demand for Python developers is very high. But to fulfill that demand, the supply of Python developers is lacking. This is where those with Python certification are getting so many benefits financially because of the high pay. Basically, if you compare Python with other popular programming languages, a .NET or PHP developer with medium experience will earn around 3 lakh rupees per annum whereas a Python developer with the same experience will earn around 5 lakh rupees per annum. Now, this gap of 2 lakh rupees is created by the demand and supply gap in the market. Also, you can earn as a Python trainer because, in India and all over the world, there are many online and offline institutes offering Python certification. But, there is also a huge demand for the trainers of Python courses. So, that will also be a nice source of income for you as a Python certification holder.
Lucrative Opportunity of Working as a Freelancer
If you search on the internet, you will find plenty of websites which connect freelancers with clients. Many companies look to hire freelancers because of the lack of liability for the company. Companies will just pay you on an hourly basis. The career as a freelancer is becoming more and more popular around the world and that can be seen by the number of profiles in portals like Upwork or freelancer.in.   You can rest assured you will not be left sitting idle at home after learning Python because you will be earning a lot both by working for a company with a lucrative salary and also, as a freelancer.
The Bottom Line
As it is quite evident, the importance of Python certification is something that you just cannot ignore if you want to have a lucrative career in the industry of web application development. Basically, it will work as a game-changer for you which can take you from rags to riches. Therefore, as an ambitious professional of the IT industry, it is high time for you to make the move and get Python certification because it can elevate your career to unimaginable levels.
KnowledgeHut is a renowned name when it comes to Python certification. Join us for enhancing your skills and better future.