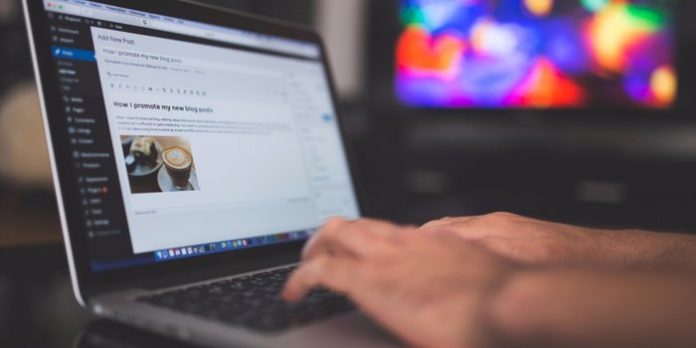 If you want to make more sales than you are currently doing, your blog might be the answer. Having a blog is something that can bring many added benefits to your business including (but certainly not limited to) better rankings on Google when people conduct searches. The higher you appear in these searches, the more likely people are to click onto your website. Your blog can also be used to increase your sales, so if you want to make more money, read on and see how your blog could help you.
Be Different
It goes without saying that if you want your blog to be a successful, well-read one, you need to update it on a regular basis. Twice a week is ideal, especially if you are busy doing other things, but as long as it changes every now and then, you will be doing the right thing. It may be that it takes some time to build up to writing more than once a month or so.
It's important to remember that not only does the content of your blog need to change, but it also needs to be interesting and informative as well. To do this, you should think of blog topics that no one else has written about, making your blog unique. It won't always be possible to do, but it is worth taking the time to really think about your topics and search around to see if anything else has written something similar.
If you can't find a topic that relates to your business and hasn't been written about before, then why not look for a different and new angle on something that has already been said? As long as it adds value to your website and products, this should help you to stand out and make more sales.
Be The Expert
Positioning yourself as an expert can also be a great way to encourage people to buy from you rather than someone else. Using your blog is the easiest way to show people that you know what you are talking about because you can create posts that tell them so. How to posts and videos are particularly useful. Your site will be found by those who want to know more about a specific subject, and if the posts are regular and interesting, they will continue to come back. When they need to buy, they will come straight to you.
An additional benefit of showing that you are an expert is that you can charge slightly more than a competitor who isn't proving their expertise.
Add A Call To Action
Something that can often be forgotten when writing a blog post but which is ever so important is a call to action. You may have been writing interesting, informative blog posts for a while, and that's a great start because you are laying the foundations for your readers. However, you also need to be able to point them in the right direction to buy from you because, after all, that's what your blog, your website, and of course your business is all about.
Your blog should not only be about selling, though. That can be off-putting and won't encourage people to buy from you; it will probably do the opposite. There is a delicate balance to be struck between writing a blog purely for information and writing one for profit. There should always be some way for your readers (who are potential customers) to find out more information about your company and, ideally, specific products too. This is where a simple call to action at the end of the post, reminding them that you sell what they are looking for and asking them to get in touch or click on a link, can result in sales that you might have missed out on if the CTA wasn't there.
Connect With Social Media
Writing a blog post and hoping that lots of people are going to see it won't work in terms of bringing you sales. You need to work at bringing in readers who will become customers. Your business's social media pages can help immensely with this. If you have Facebook, Twitter, or Instagram (or a combination of all three), then you can link this to your blog. Post on social media every time you write something new and link back to the blog itself. This way, more people will be able to see what you are writing about because social media has such a broad reach.
An added benefit of using social media to promote your blog is that you will gain more followers on whichever platform you choose to use. The more people who see your post through a paid for promotion or through shares and likes from those who already follow you, the more new followers you will have. If you are worried that you only have very few followers and think that might make other people think twice about following you too, don't worry because you can easily use experts to help you grow with real followers for Instagram.
Show Your Human Side
If you can use your blog to show your human side rather than simply being a faceless business, you will achieve more sales. Being real is extremely important when it comes to growing a business if you are working with the public. People need to feel as though they can trust you and they need to know you before they can do that. Let people know a little about you (although not too much as you don't want to risk your own security) and engage with them in a friendly, human way. This will help to persuade them to buy from you.
Keep Them There
Once people have found your blog, you want to stop them from clicking away too soon. After all, the longer people are on your blog (and therefore your website), the more chance there is of them choosing to buy something, plus it is better for your Google rankings. To ensure that people stay for longer, your blog post has to be interesting, but other tips include adding links to other blog posts so that once the reader has finished one post they can move onto another. Videos are also a good way to keep people on your page for a while.