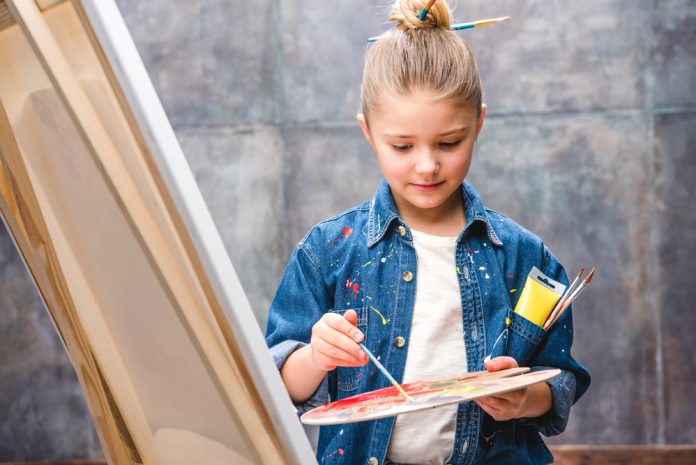 The process of turning a picture into a painting is a difficult one if you attempt it on your own. The most difficult aspect of the conversion is translating an image onto a canvas utilizing paint. This is a skill that takes extensive practice as each material utilized for painting requires different techniques, ways of mixing colors, and utilizing the brush. Thankfully there are companies that can take any photo of your choosing and convert it into a painting by commissioning a painting to an artist. The artist is a trained professional and is able to look at a photo and translate it into a handmade masterpiece. This process of photo to painting is meant to make whatever memory captured in the photo even more special by transitioning the photo into a piece of art. Adding an artistic flare, the painters are able to elevate the photo by making it true to life, pop with textures, and depth. Below is a guide to making the perfect photo into a memory and piece of art that will be cherished forever.
Gifts for special events
Every year brings a new set of birthdays and holidays that require gift exchanges. While for some these gifts are as easy as gifting money, they lack the personalization and component of effort that make gifts really worthwhile. The really great gifts are those that make the receiver feel like thought and energy was put into the gift. If you are struggling to find the perfect gift for a loved one, a custom painting may be the way to elevate this year's gift givings. With a custom piece of art you are able to add customizations such as text and many other things. Since there are companies that will source artists for you to commission your piece the process is actually fairly easy and the hardest part is deciding what the photo should be of. A quick scroll through your phone's camera roll can bring a flood of good memories with the person you intend the painting to be for. Selecting a photo that evokes feelings of togetherness, evoke nostalgia, or evoke good memories are often the best choice when commissioning a painting. These moments are the ones that deserve to be memorialized in a painting and put on display.
Multi-generational Paintings
Everybody eventually experiences the death of someone close to them and these events are sadly a part of life. Many people who have lost a family member long ago wonder what their beloved deceased would think of where they are now or their new family. This is one of the ways in which a painting can be utilized that is unlike any other service. This is accomplished by the artist combining a photo of the deceased with a modern photo which gives a painting that transcends time and shows an image of the deceased standing alongside the living. These commissioned pieces can be extremely emotional and are the perfect gift for those that are grappling with the death of a loved one. Being able to see generations of family members in one photo can allow people to see where they came from which would otherwise be impossible without painters. Digital manipulation can allow people to paste images all onto one image however an artist is able to seamlessly add all the people in a way where lighting, color saturation, and distinct features are present. Artists that perform these works create a seamless image that is cohesive and show no hints to it being a manufactured image.
Memorials
Whether it is a dog's funeral, a friends, or even a family member, these individuals all deserve respect and memorium upon their passing. During these ceremonies there is typically an image of the deceased which allows the grieving to remember the good times with the individual. Before photography these images would not be present unless the individual had a portrait made of them within their life. Now a portrait is easily commissioned even after the individual passes because digital photographs are enough for artists to create a portrait. Artists are able to add formal wear to the individual to give a respectful representation of the loved one.
In summary the process of converting a picture into a painting may seem complex and difficult, but in reality the process is quite simple when utilizing a company that commissions artists to create the painting. With this process the most difficult aspect is deciding what picture you want to transform into a painting and work of art. Depending on the reason for having the painting made will dictate the picture choice and the desired style for the painting to have. For gifts you would want the pictures to evoke pleasant memories for the receiver, for multi generational paintings you would want the picture of each person to capture the essence of the individual, and for memorials you want the picture to show the deceased in an accurate and true to life manner. Once the photo is selected its as easy as submitting it and waiting for the artist to create the art onto a canvas.