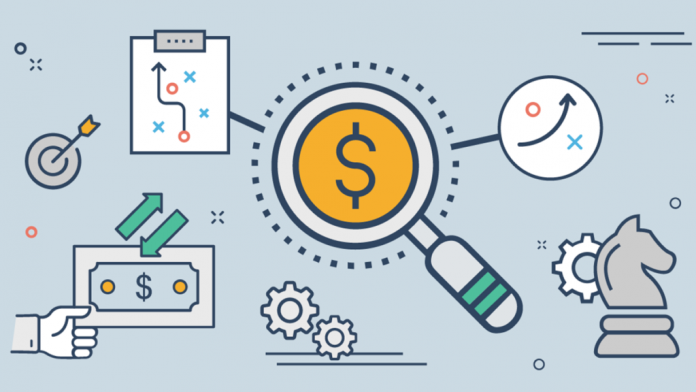 The ultimate goal of every business out there is customer satisfaction. To achieve this goal, businesses, big and small, need to provide speedy solutions to customer queries.
This is the reason why businesses should start looking for proper help desk ticketing software because it takes care of customer queries promptly.
However, the needs of a small and medium-sized company vary from that of big businesses.
Large organizations can boast tons of resources, which is not the case with SMBs. The latter have to get more work done with a limited amount of resources. They need to get the most out of every single resource they use.
So, if you are running a small or mid-sized company, look for the most essential features while selecting your Help Desk Software and stick with it. Don't look for fancy features and add to your headaches.
Here are some reasons why your small business should choose Help Desk Software.
Self-service
Instead of hiring a person behind the desk to welcome the visitors, you can use a help desk ticketing software to orient your visitors about your company in terms of contact info, history, services/ products offered, and things like that. This way, you can save on the salary of one more person.
Automation
Help desk software can generate ticket tags, answer queries, provide company info, and organize data. This saves a lot of effort from the company's side.  With help desk tools, you can put more focus on building better customer relationships, and at the same time, ensure that everything stays on track automatically.
Mobility
Sometimes it is difficult to manage everything at once; you can't cater to the need of customers 24*7. Most Help Desk Software out there have mobile app versions available that customers could use to interact with the organizations from anywhere, 24*7. This will enable them the freedom to access information anytime they want.
What should you know before buying a Help Desk Software?
Mid-size businesses aren't equipped with all types of tools like their larger counterparts. This is why it's crucial to figure out how a Help Desk Software can help your business.
Here, are few things to keep in mind before choosing your help desk software:
Knowing what your customer wants
Customer satisfaction can take your company a long way while making you a lot of money as well. So, try to know what your customer is expecting. This way, you can provide the support needed. You should factor in this aspect while choosing a help desk software and how it could improve existing customer setup.
Choose carefully the features you need
Keeping an eye out for a solution that could significantly enhance customer satisfaction could, without a doubt, propel your business further. However, keep your excitement level in check while opting for additional features. You know what you exactly need to take your business to the next level. So stick to that, and you'll never go wrong. An ideal help desk software is the one that provides you with everything you need and then some.
The type of tools you'll need
There are two different types of deployment options for help desk software, and each one has its strengths and weaknesses. The first option is the on-premise system. The on-premise deployment comes along with servers where the solution is to be installed physically. Also, it requires an IT staff for its long term management.
The SAAS (Software as a Service), on the other hand, is deployed on the cloud and needs the internet to be operated. As this doesn't require any additional setup or maintenance cost, small business mostly opts for SAAS only.
Know your financials
Truth to be told, expensive softwares doesn't necessarily mean that they are the best pick for your business. While most companies make use of traditional tools such as emails and phones, which may work for a short period but could hurt your business in the long term, which is not the case with Help Desk Software. The software is fully designed to increase your profit margins and thereby take your company to another level.
Examples of help desk software out there
Live Agent is one of the best-rated chat software for SMB in 2019. It can help you answer customer requests from multiple platforms in one place. It's a good option out there if you are looking to save money and time.
Freshdesk prioritizes, categorizes, and assigns tickets so that you don't lose track of time. It offers you automation so that your team can have a smooth workflow.
Zendesk Support is made to scale the need of any business using it's a powerful and flexible platform. Zendesk provides you with customized personal experience for users wherever and whenever they need it.
Hesk is a simple, user-friendly, and efficient help desk software. It provides asset management, report & analytics, multilanguage support, and marketing platform.
Conclusion
Tons of options are available out there when you are looking for a help desk tool, and most of them come with a free trial available. If you run a small business and can't decide which software to choose from, try the software for a trial period. Evaluate and compare them before accepting them so you can get the best result. I know it takes some effort, but results will definitely be worth the hassle.