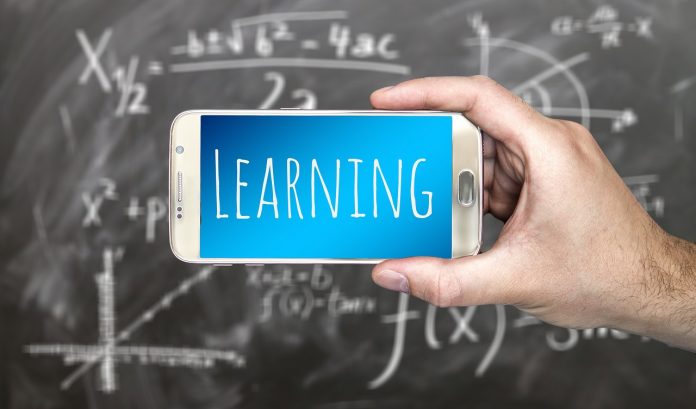 We often hear that hard work is the key to success, but today, when it comes to education it might not be enough to getter better grades in exams. Along with hard-work it is important to work in a smart way so that you can study well and prepare effectively for the exams especially for competitive ones like CAT, IAS, JEE etc. If you are wondering what is the smart way, well, it is a known fact that technology has a huge part to play in it. Technology has been impacting every sphere of human life and electronic tools have become an important part of students life in their pursuit of knowledge.
So in this new era, digital or computer based learning and mobile-based preparation has become a standard practice. More significantly, as smartphones are owned by most of the people today, learning via mobile apps has become more popular and an easy medium of learning. We can say that, mobile phones have become the modern day student-friendly alternative for mastering various subjects and preparing well for the exams. Meanwhile, if you are new to this topic, then this article will shed light on some of the few ways in which mobile learning technology is helping students escape the boredom and stress while enabling them to prepare efficiently for any exams. Let's begin.
Apps for Exam Preparation
Today students can easily download and make use of exam preparation apps that are readily available in app stores. These apps provide a unique and effective learning experience. Features like animations, videos, question bank, mock test, or solutions like NCERT Solutions For Class 6 Science are provided within the app. The apps offer preparation material for both board and competitive exams.
eReaders and Online Audio Lectures
Today, mobile phones can also be used to access eBooks or install eReader apps that further provide an inexpensive way to study a topic. Mobile phones can also be used to store a whole library of e-books. In addition, a lot of educational audio options like online lectures, podcasts, etc are available for students. They can listen to any educational audio clip using their mobile phones.
Gateway to Educational Videos
Smartphones which generally support an internet connection helps students to access thousands of educational videos which they can stream and watch at their convenience. Students can access different websites like YouTube to get educational videos easily. Besides, students can benefit from these video lessons as the brain can recall the topics easily and they can also retain it for longer period of time.
Some of the other ways in which mobile phones are useful include:
Mobile devices can be used for networking and students can use it to discuss any topic with anyone from anywhere in the world.

The cameras in mobile devices can be used to take a snapshot of important work and presentations. Students can also record videos of experiments or lectures to review them later.

Use of mobile dictionary for instant meaning of words and for taking notes.

Finding resource or study material using different mobile services like Google search. In this case, if students are looking for NCERT Solutions For Class 6 then they can just type in the words in Google and all information will be provided within seconds.
These are some of the ways how mobile technology is changing or impacting the modern day students' lives. To get an idea how this can help you to prepare well for your exams like CAT, NEET, JEE main and more, check out myncertsolutions.com.