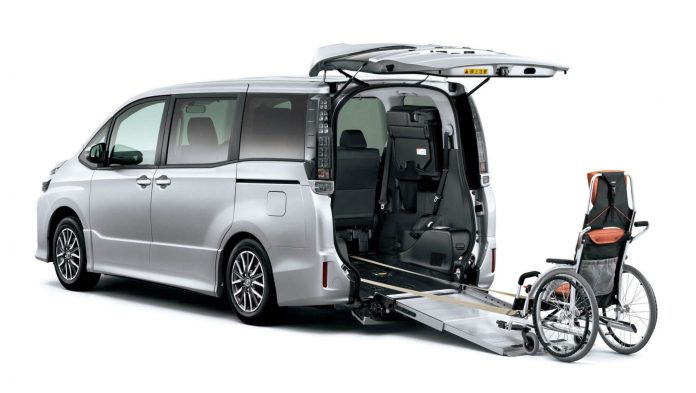 The summer Olympics won't be kicking off until August 2020, but the excitement is already building. And it's not only the summer Olympics that will open in Tokyo – the 2020 Paralympics will be opening at the same time. And in collaboration with the International Olympic Committee International Paralympic Committee, Toyota will be making the joint games a showcase for their "mobility for all" initiative.  
 
Toyota will be helping provide the freedom to move for everyone, including those with impairments throughout the 2020 games. It's all based on their corporate initiative, "start your impossible." The concept is to bring the world together through solidarity and friendship, celebrating the highest potential of the human spirit.  
Mobility Technology at the Olympics 
Throughout the 2020 games, Toyota will be featuring a variety of new mobility technologies that provides the freedom to move for those with impairments. To start, they will showcase the future of automated driving using vehicles that will be used throughout various locations in the Tokyo Water Front City.  
Another mobility innovation that will be featured is the Toyota Concept-I, a car that actually recognizes the driver's emotions and individual preferences and can carry on a conversation using artificial intelligence. This vehicle will debut at the 2020 Olympics and Paralympics. 
Toyota will be transporting athletes and their guests around the Athlete's Village using their new e-Palette, a next-generation battery electric vehicle. The e-Palette is specially designed for Mobility as a Service.  
Finally, Toyota will be providing its assistive vehicle lineup that includes WelCab, plus new personal mobility devices and support for 'last mile" mobility needs.   
To make the 2020 games a major turning point in having a "hydrogen society," Toyota will bed featuring a large number of zero-emission hydrogen fuel cell electric vehicles.  
Toyota is Leading the Way in Mobility 
 
Toyota believes that mobility is something that goes way beyond cars. It is based on the premise that when you are free to move, anything is possible. Toyota respects everyone's diversity and uniqueness and is actively working to create a sustainable society through mobility.  That is the basis for their transition from a car company to a mobility company. 
Toyota is and always has been a leader in the mobility van field. And the Toyota Sienna has been one of the most popular mobility vans for wheelchair accessible passenger transportation for more than a decade. It is used by caregivers, families, transportation agencies and taxi providers. 
The Toyota Sienna is also available as a 48" wide body mobility van that accommodates larger wheelchairs. It has the widest wheelchair ramp on the market. Built on the Sienna platform, it offers the versatility of transporting six passengers including the driver plus two wheelchairs. Other features include a manual, spring-assisted wheelchair ramp with a grade that exceeds the ADA requirement, making entry and exit easier for passengers using larger wheelchairs.