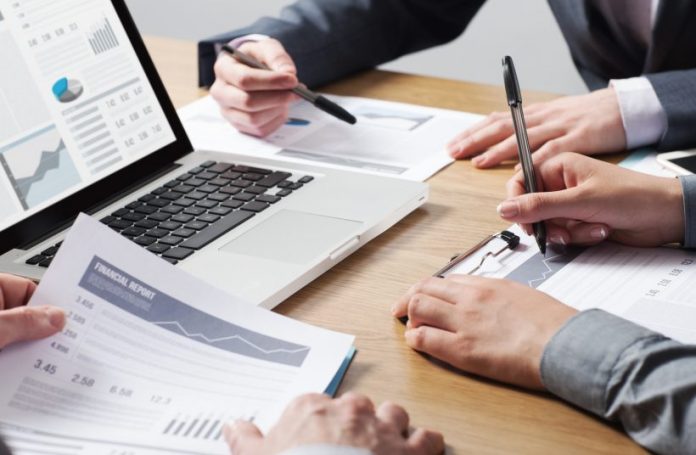 Investors can now manage their asset allocation and online portfolios without having to speak to an advisor. In a fast-paced world, it can be difficult for investors to find the time to manage an investment portfolio. They may also lack the skills or knowledge or simply lack the desire to manage their savings. Usually, investors had two options in such a case. They could pay a professional advisor to do the job or they could try their very best to manage their own portfolio. There is now a third option which is to hire a digital advisor.
The new technology has transformed the way investments are managed. There is no need to rely on a human advisor. Tech-savvy investors can now enjoy a web-based relationship and use a digital platform to assist them to allocate their asset without speaking to an advisor. These online service providers are startups backed by venture capital firms but a large number of them are offerings from established players found within the finance space.
How Digital Advisors Work
These interactions between you and digital advisors are conducted online through a website. You will be provided with a questionnaire to fill in and your responses will enable the advisor to assess your existing financial situations, financial goals, and risk tolerance. This information coupled with proprietary profiling algorithms will be used by these websites to suggest an asset allocation and build it over time.
Your money will be invested in a mix of mutual funds and exchange-traded funds. Please keep in mind that these firms will not invest in actively managed funds but passively managed ones. There are some firms which will invest in individual stocks in separate accounts although it is not a common option. Your target asset allocation is maintained through the balancing of your portfolio. This occurs soon after portfolio construction.
Look out For These Six Main Parts of a Personal Relationship
Know me: the digital experience commences with the client filling out an online questionnaire that contains a series of questions. These questions are designed to assist digital advisors gauge to what extent you are willing to take a risk, the amount of money you have to invests, and your personal goals. This information will assist the advisor to better understand your investing decisions. It is a regulatory requirement.
Filter and sort for me: an intelligent digital platform has the ability to digest and filter the information of a client and use this information to deliver relevant data that will perfectly match the user's needs. The platform will also consider other factors based on your recent activities where you are online or offline.
Remind me: a digital platform maintains an ongoing relationship with the client and makes it possible to occasionally check to detect any changes in your financial situation through a text or email. Other changes that are detected include investment objectives. Based on such information, the platform will make dependable and educated guesses regarding market events or any other opportunities. A complete follow up is then made and both parties agree on the arrived conclusions or decisions.
Advise me: speech recognition technology is used to understand human behavior, intent, and The more advanced these technologies become, the more useful they are in suggesting the most appropriate information on how a certain investment will prove to be valuable
Watch for me: sudden changes in the account of a client are detected and motored. This can really go a long way in helping you to track your account's activities and can also minimize fraud since no suspicious activity will escape your notice. You will be notified through an electronic message to invite you to take a deeper look at these changes.
Coach me: human advisers sometimes can shock you with ad news regarding your current situation and drive you into a ledge. Large investments have realized that the best channels of communication are through emails and timely videos. These methods are highly effective as they provide useful insights on a personal level and thus results in better investment decisions.
Is a Digital Advisor Right for You?
Many investors will agree that maintaining a disciplined approach can prove to be a real struggle. According to independent research firms, the average stock investor's returns significantly follow closely the stock market. This is often due to poor timing. Most individual investors will be influenced by their emotions when it comes to making investment decisions. Such decisions include buying at market highs and selling at market lows. Regardless of the age of an investor, they should all seriously consider exploring the services of a digital advisor or another type of managed account if they really want to have a disciplined approach to investing.
If you have a complex financial life that involves a lot of sophisticated processes, or if you appreciate talking to a human advisor rather than a digital platform, a digital advisor may not be a good fit for you. But in the following situations would you find such an automated system especially useful:
You are looking for help to manage your investments and would appreciate the input of a professional advisor
You are comfortable with the idea of consulting a digital platform with limited access to a human advisor
You don't mind constructing a portfolio that is primarily constructed of ETFs or index mutual funds.
You are comfortable allowing a digital advisor to occasionally do the work of rebalancing your portfolio so that it goes back to its target asset allocation.
You want to reduce your current fees associated with portfolio management and allow for more digital interaction model as opposed to human-led
It is evident that the technological advancements in the financial space are helping investors make an important decision without having to cost a person an arm and a leg. The digital platform ensures you make meaningful decisions and at the right time.