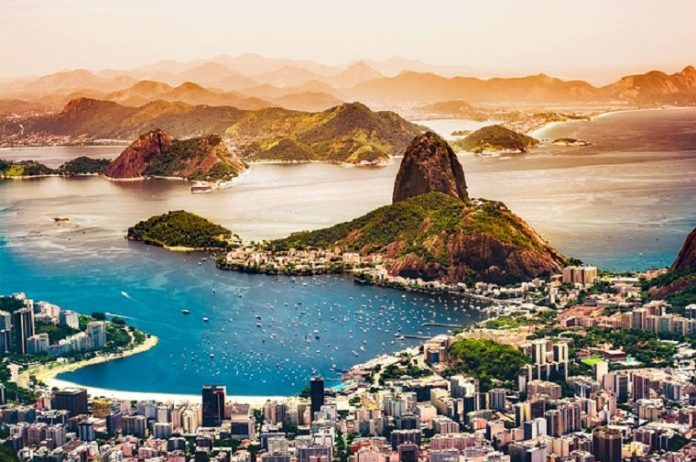 Many people underestimate what a large portion of the world Latin America is. There are so many different places to visit. The best places for me may be very different from the best places for you. Let's go over our my top 5 travel destinations in Latin America.
1 – Rio de Janeiro
What a beautiful place to visit. The beaches are incredible. The leafy mountainous terrains are amazing as well. Then there is the nightlife which is absolutely incredible. In fact, it's the nightlife that pushes me to rank this as number one.
On top of the reasons listed above, there are some incredible attractions. There is Christ the Redeemer, a 98-foot-tall statue of Jesus Chris that sits atop Mount Corcovado. There is so much to see and so much to experience. This is a vacation that everyone should experience at least once, in my opinion.
2 – Costa Rica
Costa Rica is such an incredible place to check out. The landscapes and rainforests are absolutely unbelievable. If you are up for some danger you are able to experience hiking through active volcanoes or zip-lining through the rainforests. Then if you are still looking for more adventure you are able to surf in the warm, turquoise waters that are second to none when it comes to beauty.
Then there is the relaxed way of life in Costa Rica. This is something that draws many people to this small Latin American country. You can kick back in a hammock under a palm tree, take in the beautiful scenery and enjoy the pure life that exists.
3 – Lima
The capital of Peru is one of the best kept secrets in Latin America. Until recently this is a destination many people skipped over on their way to Machu Picchu.
In Lima there is so much history and colonial architecture to take in. Also, the food is to die for. Any big-time foodie will tell you the Peruvian cuisine is something you absolutely cannot miss out on.
4 – Riviera Maya
Riviera Maya is an incredible part of the world to travel to. It's near the bustling towns of Tulum and Playa del Carmen. There are loads of resorts on the white-sand coastline. It's a 100-mile-long travel spot in Mexico.
The resorts there are amazing. Experience some of the most hospitable people in the world. If you are feeling adventurous you can go on an excursion that includes zip lining, repelling and more for an unforgettable day of adventure.
5 – Punta Cana
Our last amazing vacation spot in Costa Rica is Punta Cana. An incredible spot in the Dominican Republic. One thing to check out while there is the Damajaqua Waterfalls. An incredibly beautiful thing to take in that one will never forget. Another great thing to experience is whale watching which is abundantly available in Punta Cana. This is an incredible spot for a trip and a place everyone should go.
There are so many options in Latin America. Someone else could make a top five list with none of these destinations in the list and it would be completely reasonable. So many options!
If you want to explore your options in Latin America even more, you can do that at Passion Roamer: https://passionroamer.com/