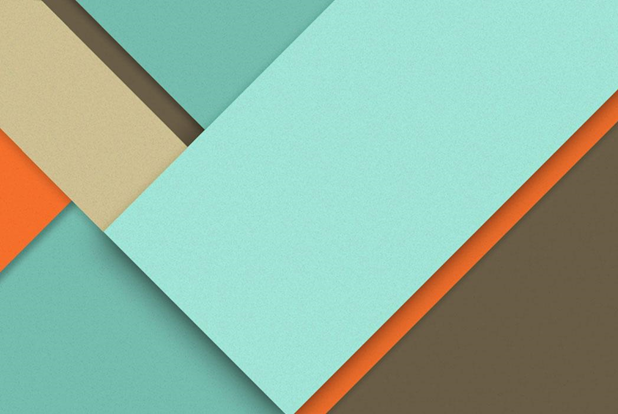 Overview
Imagine owning a business that has been growing at a tremendous rate. You have been giving your competitors a run for their money and have also been able to achieve the desired revenue. Moreover, you have been able to attract 100% of your customers organically.
While reality does not house a gateway to this kind of Nirvana, what certainly makes our lives a lot easier is the essential practice of Lead Management.
As your business grows, customer inquiries/leads will keep increasing and you will find it difficult to manage and assign these leads to your sales team. Maybe with 100 leads it was easy to assess and assign them to your sales reps, but when those lead numbers grow to 1000, 10,000 or 100,000, what then? How will you manage these leads?
Business growth encompasses not just a larger customer base or generating higher revenue, but also revamping the existing organizational structure, hiring talent and adopting modern technology stacks and the best in class practices.
As a growing business, you are likely to observe a higher inflow of leads. If these leads are not handled in a structured manner, then it can result in potential deals being lost.
For instance, as a young business with a handful of leads, it may have been cost-effective and easy for you to track and manage leads through spreadsheets, but as your business grows and leads start flowing in high volumes, the limitations of spreadsheets to manage leads become evident.
Thus, it is imperative that your business has the means to manage, track and assign these leads to the sales team.
What is Lead Management?
Lead Management or Customer Acquisition Management is basically a set of practices designed to aid in the uninterrupted and organized management of customer inquiries/leads to drive conversions efficiently. It revolves around the idea of capturing leads, tracking their activities and behavior, qualifying and engaging with them until they are ready to be passed on to the sales executives.
One of the major benefits of Lead Management is that they enable you to establish contact immediately with the clients. A recent study revealed that 35-50% of sales go to the person who responds first to an inquiry.
Further, many time customers are uncertain about why they should do business with you. If they have converted through your website or app, they may not necessarily have a clear picture of how your product/service can help them, or how secure your offerings are.
For such instances, Lead Management provides you with an opportunity to contact the clients first and understand their needs. It provides a window for you to show your leads why they should do business with you and to showcase your expertise in the field.
The Lead Management Process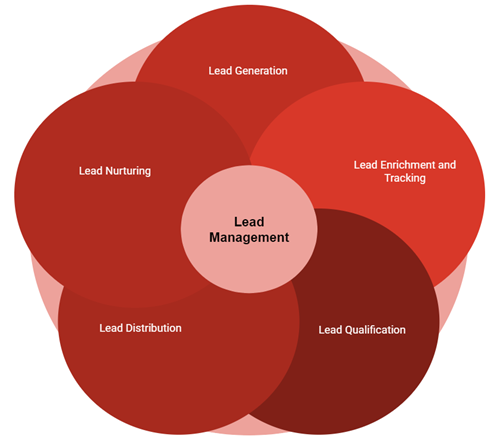 I. Lead Generation
When a client shows interest in your product/service and inquires about it, a lead is generated. Businesses use various marketing tactics to generate leads such as blogs, advertisements, social media, events, etc. as clearly stated in an article published on Nogentech.
When the lead volume is high, manually entering each lead into the system is impractical and can result in lead leakage and possible business loss. Thus, by using a Lead Management System, this process is automated and the leads are automatically captured in the system right at the point of origin, preventing lead leakage of any sort.
II. Lead Enrichment and Tracking
Once a lead is captured, the lead is enriched by publicly available data about the lead such as the company name, job title, social media profiles, etc. This eliminates the need for manual research and data entry.
Further, the lead management software tracks the activities and behavior of the captured lead such as the time they are spending on your website/blog, the pages they are visiting, the links clicked, resources downloaded and other insightful data that can help you market better. This will also help your sales team to understand the leads and to personalize their efforts.
III. Lead Qualification
In this step, the sales readiness of a lead is determined. An effective way to determine the sales readiness of a prospect is through lead scoring. Modern CRMs like Freshsales, use a lead scoring algorithm to rank leads based on the buyer's interest, their current place in the purchase cycle, chances of closure, etc.
You can even customize lead scores based on your interactions with prospects. By assigning lead scores based on a plethora of reliable factors such as engagement, behavior, job title, etc. your sales team will be able to determine the qualified leads from the unqualified ones.
Every time a lead engages with your business digitally, their respective lead score gets updated. This can help you gain a deep understanding of the lead's interest in your product/service.
Your sales team will then be able to act on the leads having the highest scores with urgency. Lead qualification thus facilitates an efficient way to pursue and convert the right leads.
IV. Lead Distribution
In a growing business, assigning leads manually to the sales representatives is impractical. It is not only inefficient but also delays the lead response time which may result in losing a prospective customer. The sooner the sales team establishes contact with the leads, the more likely they are to convert.
This is where Lead Distribution comes in. Technology has revolutionized the way we do business by automating even the smallest of tasks in the most efficient way possible.
In modern sales CRM Software, leads are automatically assigned to the right sales representatives based on a set of criteria. By doing so, the probability of your leads converting becomes high and your entire sales cycle functions flawlessly.
V. Lead Nurturing
When a lead is captured and qualified, it does not necessarily mean that the lead will convert. More often than not, some of the leads captured are still in the research phase. They may be looking around, comparing products or services to assess which business in the market can tend to their needs and help them generate a higher ROI.
These leads need to be nurtured, they need to know that your solutions provide value and will benefit their cause. You can send nurture campaigns to these leads, that is, consistently engage with these leads through relevant content, email campaigns, newsletters, freebies, etc.  It helps if you share knowledge with your customers and help them find pain points that your business can resolve.
A successful sale means that the lead has had a successful journey through the sales funnel. This means that the lead has traveled through the entire sales funnel and has now become a customer.
As companies scale, the number of leads generated keeps growing and consequently the number of customers. It is essential for companies to adopt the best industry practices such as Lead Management.
These practices provide a passage for businesses to reach out to prospective clients, to look after their existing customers by providing them with value and support. This helps establish a long and healthy relationship with the customer and will eventually translate to customer satisfaction, retention and sales efficiency.
Author Bio
Spandan is a Digital Marketer at Freshworks Inc. His expertise lies in Market Research and Analysis.