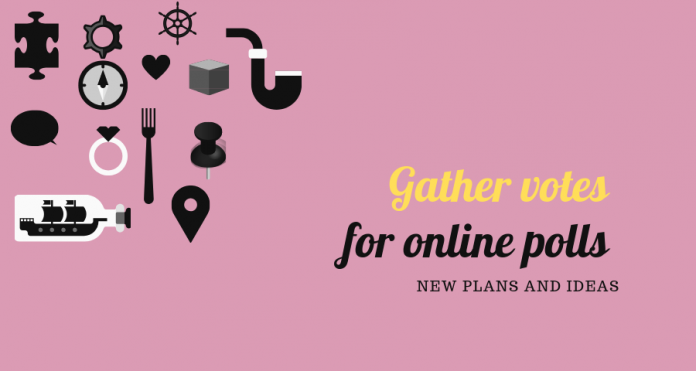 Social media have great power to make business popular. They help to reach right audience in short time period than any other methods. A recent study says that people spend 50% of their time on social media daily. So we need to advertise our product to them via social media.
Similarly, social media contests are very popular these days. Everywhere we can see several online polls filled with fun prizes. Who run these contests and how the contestants gather their votes? Let's look the answers on this post.
Famous polls around the world
World travel awards contest is one of the famous polls around the world. Every year they run contests to find the best travels. You can see lots of categories and contestants on this contest. Really a big contest filled with lot of competitors. It is not easy to win such contests for sure. To win this contest, every agency should work 100%.
DJmag contests are another popular DJ based contest. They conduct contest to find the top 100 DJ list for every year. Many music industry people love this contest also they show high interest to be listed in the top 100.
Woobox polls: woobox is one of the popular contest app providers. 53% of event creators choose woobox app to run contest. They believe the security system of woobox platform is perfect also cost effective.
Who run these online contests?
Actually, there is no rule or restrictions to create poll online. If you know why big brands running online contests every week, you will follow the same for sure.
To get exact interest of buyers, big brands conduct contests online.
They invest 10% of money and get 80% of benefits from it.
You need to know how to create the best online poll.
Also you need to find where to run a contest.
Most of the time, we can see big brands love to conduct more contests than any other. They love the prediction of voters about their new product launch. To become a successful marketer, you have to follow the strategies of big brands.
What is the perfect contest duration time?
Some websites run contests for months to evaluate winners. Contest length is directly proportional to low contestants count. When the contest period is short, contestants give more interest to join those contests. Ideal duration of a quality contest is two weeks.
From a recent case study of vapulsemedia, we can find that 75% of contestants show their interest to two weeks duration contests. So, if you have idea to create polls online, make sure the contest duration should be two weeks or less than that.
Note: Long duration having contests also have lots of benefits. So test everything before you choose any contests.
Let's look how contestants gather votes for online polls?
Social media sites get number one ranking for this question. 85% of online marketers use social media sites to get targeted visitors for their contest.
36% of votes coming from voting agencies. Contestants love to get quick votes for their contests. So they choose voting agencies to boost contest votes. From a recent survey, 54% contestants voted for Vapulse Media service provider. You may check this agency site here, VapulseMedia site.
Marketers with low number of social media fans do advertising on social media sites like Facebook and Instagram.
And a recent study of vote poll media says that 10% of votes coming from vote exchange sites.
As soon as you follow the vote guidance, you can get great results in quick time.