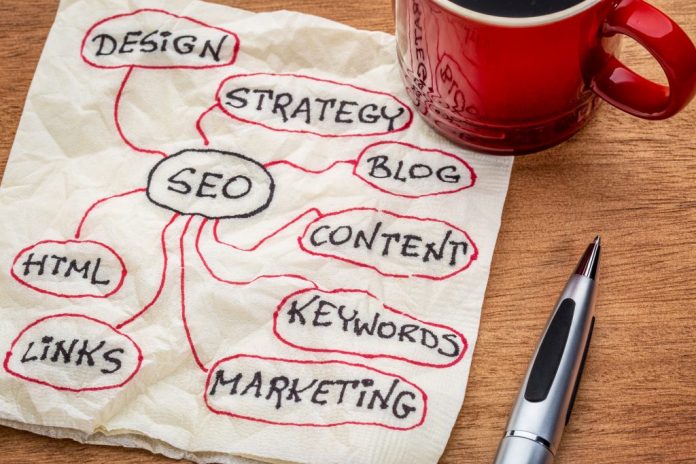 Introduction-
In 2019, maintaining a digital presence is simply not enough for brands. With millions of brand websites and content pieces, brands and agencies need to focus on digital marketing strategies to stand out.
If you have a website and not doing anything to promote it, you stand to miss traffic, revenues and credibility. In order to make your digital presence profitable and productive, most brands and agencies turn to the foundation of digital marketing- Search Engine Optimization (SEO).
For many brands and agencies, the first digital marketing strategy is also the most important. Anyone who has remote knowledge of digital marketing will suggest a robust SEO strategy as the first step that you should take.
SEO: Meaning and Definition
As I have already mentioned, SEO stands for Search Engine Optimization. In simple terms, it is the process of optimizing your website so that search engines and audiences can locate you better. SEO helps you increase your digital visibility and enhances your search quotient.
There are some components of SEO, which help in improving search functions.
This refers to setting up the infrastructure of your website in the right fashion. Steps like optimising for mobile responsiveness, settling meta and title tags, creating the right keyword friendly content and increasing page loading speed form part of the basic On-Page SEO checklist.
Off-Page SEO typically refers to SEO services, which are external factors that help in improving your search visibility. Unlike On-Page SEO, Off-Page SEO is dependent on some external bodies like other websites, publishers, social media, and other platforms. Blogger Outreach Service, Guest Posting, Link Building, and other innovative digital marketing strategies fall under the ambit of Off-Page SEO.
Benefits of SEO Services for your Brand
A brand website that is bereft of SEO is like a Steakhouse, which does not serve steak! There is reason why thousands of digital marketing companies and brands opt for SEO services above any other digital marketing service.
One of the primary reasons why SEO is important is also one of the most basic ones. Unless you are discoverable, how will you survive? In order to do anything further, you first need to have a presence on the internet.
Let us look at some of the top benefits of SEO-
SEO services helps websites climb higher on Google's Search Engine Rankings Page (SERPs).
It helps reach out to newer audiences and attract more website traffic. By a targeted SEO campaign, you can appeal to your target audience.
SEO helps in establishing brand credibility and acts as a platform for building reputations for your brand on the internet.
A robust and complete SEO strategy helps in increasing direct revenues for your brand. Yes, SEO does drive up revenues, directly and indirectly.
SEO always looks after the health and wellness of your brand website. In other words, it looks after all aspects of your website's performance.
Top SEO Tips and Tricks in 2019
Being a highly dynamic area of digital marketing, SEO strategies are constantly evolving. This is because search engines are constantly changing and evolving their algorithms to provide the best possible information to users.
For SEO experts, brands and agencies, being on top of their SEO game at all times is a necessity. What stands good in 2018 might not have the same effect in 2019. Without further ado, let us look at some of the top SEO tips for 2019.
Go back to the Basics of SEO and Digital Marketing-
Even though the strategies have gotten much complicated, there is a conscientious effort to make things simpler. This is because search engines and social media giants have been plagued with problems of privacy and data breaches.
Having a safe website (HTTPS) with lightning fast loading speeds is something Google loves. Speed optimization, along with safe and secure web hosting should be right up on top of your list.
Excel at Local SEO-
In recent years (especially after the sad demise of Google Plus), Google is actively promoting Google My Business (GMB). For small brands, Local SEO is right up there on top of their digital marketing needs, along with social media.
Local SEO through GMB will make your brand and its website discoverable to local populations, in and around your physical address. This will help increase footfalls, and drive revenues through the roof. Maintaining an active presence on GMB is necessary for any small business.
Emphasize on a Mobile Friendly Website-
More than sixty percent of all searches are done from a cell phone. If this statistic does not force you to pay attention to a mobile responsive website, nothing will. With Google already having announced a Mobile-First Indexing Policy, all websites should pay attention on mobile responsiveness.
By paying attention to how your website appears on a cell phone, you will be increasing your chances of getting discovered in a big way. Google loves websites that are highly responsive and have fast loading speeds on cell phones.
Strategically place the Keywords-
Any website can only rank for some keywords. The aim is to let Google know that your website/pages are littered with that very keyword. For example, if you want to rank for a keyword, you should use it in-
The title of the page (it can be the home page, product or services page).
Use the keyword in Header 1 (H1) and Header 2 (H2).
Place the keyword in the Name of the Image and the Alt-Tag of the Image
You need to scatter the keyword right through different sections of the page.
Using keywords the right way and keyword stuffing is entirely different. While Google will penalise you for keyword stuffing, it will reward you for placing keywords at the right areas.
Create Amazing Content at all times-
As I mentioned before, Google and social media giants are beginning to move towards a content friendly era. All of them lost track sometime back in light of billions of dollars of revenues and ignored bad practices on the internet.
However, with severe criticisms comes severe introspection. Quality content is placed right on top of such introspection. The biggest investment that brands and agencies make should be on content creation. This includes text content, images, and most definitely, videos.
Conclusion
While you do not need any educational qualification or degrees to become an SEO expert, you do not a really thinking and strategic mind. SEO services differ from brand to brand, industry to industry, and scale of business.
What might work for an MNC, will not for a standalone business. A good SEO services provider is one that understands the nuances of SEO and acts accordingly.
If you wish to provide any inputs to the article, you are most welcome to do it in the comments section below.