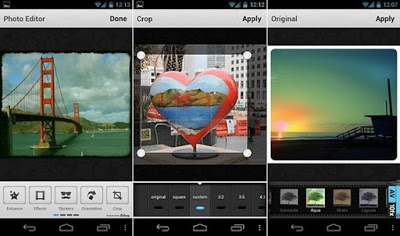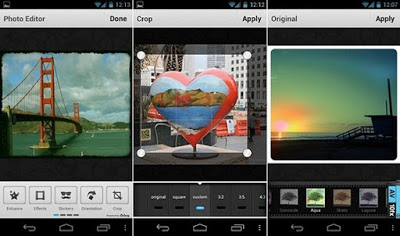 For anyone who has Smartphone or tablet with the android system becomes the bigger advantage for your daily use. As we know that everyone cannot stand without Smartphone. All of your need, especially communication had been provided inside your Smartphone. Android had different operational system. Android has ability which makes the user freely able to customize the look on their operational systems based on their need. Besides that, there are plenty applications which you can download freely or paid system in Google Play Store.
There are some best applications for photo editing that you can get free download:
1. Color Booth Pro
Color Booth Pr is the photo editing application where the user can change the eyes colors and give the natural eye color like contact lens. You can download this application for free in the Google Play Store and there are 2 versions that you can download, they are: free and paid systems.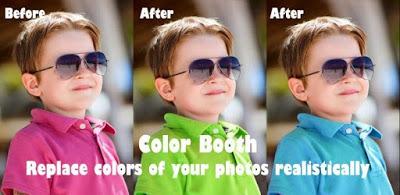 2. Pho.to Lab PRO
This is a photo editing which very interesting, the user will give the easier way to edit the photo through this Pho.to Lab Pro application. You can give thee expression with the cold contact, animations photo effects, e-card and Smartphone wallpaper. You can free download through Google Play Store.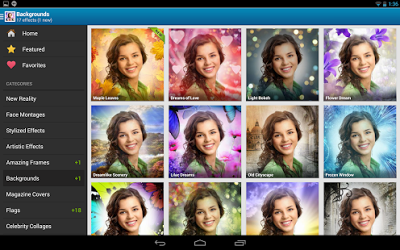 3. 360 camera
360 camera becomes popular among teenagers because several features. The features become popular among the peoples who like shelfie the most. In the 360 camera there are some effects in different shade that include in certain categories. Besides that, this application had been made in simple way so this is easier for the any users as well. the other features is frame that you can use to make your photo look perfect.
4. Pics Art
Pics Art is photo editing in the Android that load any features for the user as well. You can choose some effects and you also able to combine your photo in variation frames. Besides that, this application also adds the text in your photo based on your written.
5. VSCO cam
VSCO cam is the latest editing photo application for Android Platform. With this application, you can make the best quality photo and had been completed by some features, such as: effects, the filter for your photos then you can upload directly in your social media. You can upload your incredible photo in your twitter, instagram, facebook, etc. you able download the VCSO cam free on Play Store.
Several top paid application android camera:
1. Afterlight
Afterlight is paid camera application which has cool features or your best photo editing. Afterlight application is one of the top list for editing photo which made by the Afterlight Collective, Inc. Some features from this application is provides arpund 77 lists of different frames which simpler and easy to suit. You can use it perfectly with the instagram application.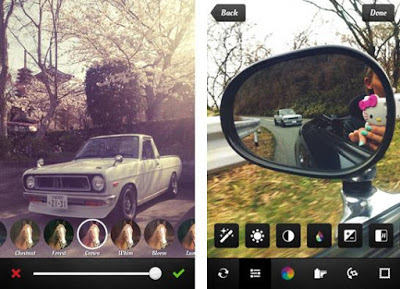 2. PicSay Pro
PicSay Pro has the superior features which better than the free version. The PicSay Pro provides the many features that you can use for adding text, word balloons, and apply the certain effects.