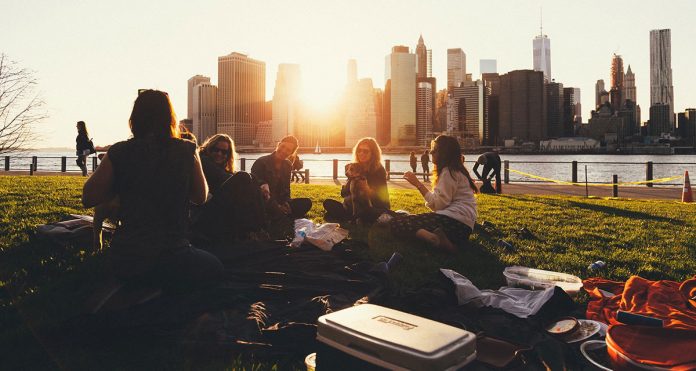 In the world of Facebook, Instagram, Snapchat and, Twitter, how do you create your brand awareness? Well, these social media platforms are where you can start from since it serves an amazing opportunity to directly connect with the interested users or what we like to call in digital marketing terminologies as target market. Facebook is one place where every other person has its page or event. So how do you make your brand awareness niche and unique? Instagram is one place where you can start from. A user base of nearly 300 million people from across the globe will provide you with a range of users and followers who might be looking out for just the thing that you want to provide.
Instagram is comparatively different than other social media platforms because you are connecting with your user on a personal level by way of posting pictures. As it is rightly said 'A picture is worth a thousand words'. Instagram can be useful in generating traffic for your website, but more than that it creates brand awareness and makes it look legit in the eyes of your followers. As a starter, create your Instagram account by adding your email ID, password, username and a profile name. If you want to add your account name and your phone number, you can even do so. However, these two are optional. Next, it links your Facebook account so that you can send requests to those whom you already know. However, sending and receiving request is an ongoing process.
Now, that we know how to create an Instagram account, let's understand how to buy real followers on Instagram.
Define your target audience: This means that if you are a travel blogger, your target audiences is other travel bloggers or people who love traveling and sharing their experiences. Each of your post and the corresponding description should can the bend towards a traveling experience. In short, you need to post relevant stuff according to the theme of your website or your blog. You also have an option to start an open-ended blog. A blog which is about anything and everything. Generally, people do this so that they can have a wide range of followers without any restrictions. In such cases, your target audience is huge.
Using Hashtags: There is a reason why this hashtag trend is used so much nowadays. It is not just used for creating buzz, but it acts more like a keyword search on Instagram. Using the same example, if I type the word 'travel' in the search bar of Instagram it will instantly pick up posts which have used #travel in their captions. This acts a major driving force for people who are constantly on the lookout what you want to provide. So go ahead and use those hashtags. One important thing that you have to keep in mind is not overdo it. Too many hashtags on a post can look quite distracting and messy. Keep it simple, short and crisp.
Engaging Photos: As mentioned earlier, it is a personalized way of interacting with your users. Just posting pictures with captions and hashtags is not enough; you need to have well-crafted photographs for each post to make it look more engaging. And with every picture, you need to have relevant captions and hashtags to get just the right amount of attention that it requires. You can use various apps to edit your picture and make it Instagram-Perfect. Apps like Photo Editor by Aviary, InstaSize, Phonto, Snapseed etc. provides that extra edge to your photographs by providing options like text overlays, stickers and, even extra filter options.
Maintain the right frequency: What do we really mean by this? This means that have a regular frequency to post and do not overdo it. Nobody would like to more of something. Make your content so exclusive and niche that people wait for your posts. If you are posting too often, your content and post loses value since your followers thinks that you are spamming them and that is a big no-no.
Interaction is the key: Invite guest bloggers and even ask feedback from your followers and be very open to suggestions. This will not only help you improve your content but even maintain the right amount of interaction with your followers. This is how you keep yourself engaged on a social media platform. Just like in real life we maintain relations by calling or texting, on social media we have to do such things to keep long-lasting relationships.
Do not get intimidated by fancy jargons and terms. You just need to use it to know it. Once you are on Instagram, you will understand it is user-friendly and you just need to use some tactics to get your business going.