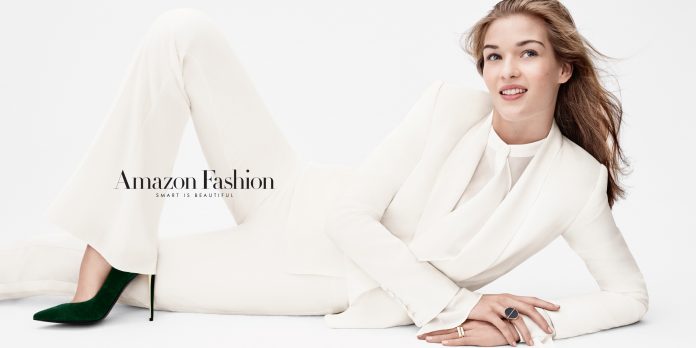 Not only fashionable clothes make you more stylish and elegant, in fact pairing your outfits with the matching accessories marks an everlasting impression on others. With the right accessories you can experiment with your looks and can enhance your appearances many folds, today there are so many accessories available with which you can create your own style and become your own style icon after all style is a way of explaining about your personality without uttering a word.
At Amazon, you can get a unique collection of accessories for all ages of people that you can wear and flaunt it among your friends like a pro; shop from a wider range of accessories for both men and women including belts, scarves & wraps, wallets, sunglasses, jewelry, neckties to name a few and add something special and unique to your personalities. At Amazon you can even buy the right kind of accessories for your little ones to make them cuter and adorable, as your whole world revolves around your small munchkins.
Women's Accessories
Women have wider range of options in accessories to choose from for their daily routine and create different looks that define their personality broadly, and clothes and accessories are like bread and butter which can't be separated. Beneath are some of the fashionable accessories that you can buy at the most affordable prices from Amazon.
Elacucos's 4 Pack Women Headband
These pack of four head bands are soft and stretchable and are ideal to wear during all kind of sports activities, get together or as a casual wear; the turban headbands will not only keep your hair in style but will also absorb the sweat.

The Bohemia style flower printing make the headbands very attractive; four included cute pieces have different styles and color.

Best price: $9.99

Overall ratings:4.3 out of 5
Lanzom Women Wide Brim Straw Panama Roll up Hat
This hat is light in weight and can be easily wore throughout the day; ideal to wear on hot humid days at the beach, pool, park, camping & hiking tours and various other places where you want maximum comfort.

This floppy straw hat size is about 22 ½" that fits easily on majority of the ladies heads; will keep you cool along with giving a shield to your face and the back of your neck from the harmful sun rays.

Available in various colors including brown, white, blue etc, you can easily choose your favorite color.

Best price: $14.99

Overall ratings:4.4 out of 5
Loritta Womens Winter Shawl
The fabric used is Cashmere-like Acrylic, the best quality yarn and cotton processing that will give you immense softness with long lasting warmness during winter season.

You can easily pair it with multiple outfits; simply wrap the shawl conveniently around any outfit to stay warmer throughout the day. This season dress in style with refined look to outerwear or sweaters; can also be given as a gifting option to family and friends.

Best price: $8.99

Overall ratings:4.4 out of 5
Meta-U Women Cute Bow / Flower Wide Elastic Waist Belt
This bow style belt is a must buy addition to make your existing dress more graceful be it any A-line dress, a wrap, sheath or any halter dress you can wear it comfortably with almost every dress you have in your wardrobe.

This belt features two strong metal popper buttons to keep the belt secure at its position, available in multiple colors including red, white, blue among other colors.

Best price: $6.78

Overall ratings:3.9 out of 5
Jstyle Women's Stud Earring (6 Pairs)
The pack includes six pair's earrings of different sizes for both men and women; made using superior quality stainless steel that is strong and everlasting.

Best price: $8.99

Overall ratings:4.1 out of 5
There are many other accessories which you can consider buying to add another avenue to express your style and personality differently. So explore the never ending range of accessories from Amazon in a quicker and easier way.
Babies Accessories
A little baby at your home is a bundle of happiness and excitement so why not pair your baby's outfits with the matching accessories to make them prettier and attention seeker. Adding the right accessory to your baby's outfit to enhance his/her personality will be adore by everyone and you will eventually bag compliments on your sense of dressing your baby.
Product
Price

Fancy Clouds Baby Girl Headbands

The bundle pack includes 10 different styles baby headbands with bows and flower; headbands are designed using elastic nylon that is 100% skin friendly and suits children below 3 years of age.

Best advisable for newborn photography photo props, outfits and as baby shower birthday gifts.

Best price: $13.98

Overall ratings: 4.6 out of 5

Eriso Toddler Sun Protection Hat

It is made up of cotton with drawstring closure; has internal sweatband for giving maximum comfort to the toddlers.

Best price: $9.99

Overall ratings: 4.3 out of 5

Touched by Nature Organic Cotton Receiving Blanket

The natural and breathable fiber used will be best for the baby's soft and sensitive new skin; can be washed easily in machine.

Original price: $9.99

Discounted price using Amazon promo code: $8.99

Savings: $1.00 (10%)

Overall ratings: 4.6 out of 5

Philips AVENT Microwave Steam Sterilizer

This sterilizer destroys 99.9% of harmful bacteria within minutes and is easy to use with most microwave ovens.

You can easily keep a variety of bottles, breast pump parts, and other accessories for effective sterilization.

Original price: $32.00

Discounted price using Amazon promo code: $16.79

Savings: $15.21 (48%)

Overall ratings: 4.7 out of 5
Also choose from variety of other accessories including hats & caps, socks, gloves & mittens, leg warmers, hair accessories etc and make your toddlers steal hearts with their overloaded cuteness and miniature style at the reasonable prices from Amazon. You can also explore from the exclusive range of accessories including ties, welts, bow ties, cuff links, shirt & tie studs etc and can make your business meetings more presentable as you will be judged the way you are presenting yourself. So choose the right kind of accessories to convey a positive message to others, after all accessories make everything looks better and beautiful.