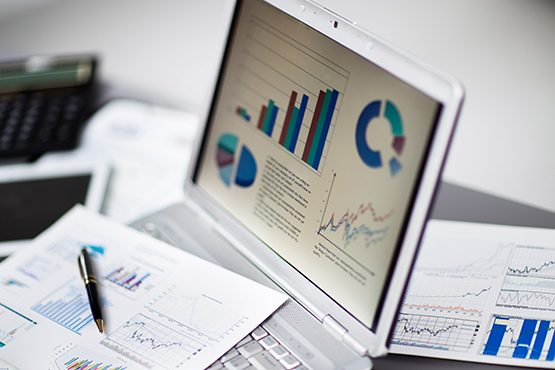 Accounts payable departments are responsible for ensuring that all bills received are genuine and accurate, and then authorizing those that have been verified. It's necessary for businesses to ensure that charges are not fraudulent, inaccurate or double billed. Another purpose of Accounts Payable departments is to ensure that payments are made on schedule to secure discounts as well as the lowest possible charges.
Mineraltree is a cloud-based accounts payable software featuring an automation service ideal for most businesses, especially those that handle upwards of 500 individual payments per month. The service integrates seamlessly with accounting software like Microsoft Dynamic GP, Inntact, Quickbooks and Netsuite so there's no need for companies to make any changes to their existing setup.
How it works:
The overall cost of manually paying one bill can be up $15, while processing one check can cost up to $5. This adds up to significant overhead expenses that impact both profitability and efficiency, particularly for newly opened offices and startups that already face an uphill path toward profitability. Manually entering approvals, tracking down invoices and standing by for authorizations wastes a considerable amount of time in addition to money.
Mineraltree streamlines and automates invoicing and payment authorization processes by automatic extraction from paper or electronic receipts, and then sends the transaction to the relevant staff for inspection and approval and confirms payment on both sides after verification. The service verifies check payments through a processing center and credit card payments electronically. The application interface provides a centralized view of all outstanding transactions with real time updates, and it can be accessed from both desktop and mobile, removing the need for staff to spend time and resources tied down to one department to access the relevant files and documents.
Multi entity support
Mineraltree features multi entity support. Businesses can centralize document storage and seamlessly connect different branches, subsidiaries and franchises without complication, which assists overall data management and enhances real time visibility. Ordinarily, having to set up individual account profiles for each branch or outlet of a business complicates the process, requiring multiple verifications before being able to compile data. With Mineraltree's cloud architecture the identification processes are streamlined, synchronized and occur much faster, making it an ideal solution for multi entity companies, especially international businesses that work with multiple currencies.
Purchase Order Matching
The automated accounts payable software also features 2 way Purchase Order matching, verifying invoices to purchase orders to ensure that PO's are valid, accurate and require resolution. Manually matching purchase orders to invoices is a time-consuming process because the relevant data is usually not clearly displayed in corresponding fields. Therefore, the verification process scales with the volume of Purchase Orders. Mineraltree is invaluable here in its automation of the process, being able to extract data from both paper and electronic documentation and complete verification quickly and efficiently without error. The software also features integrated workflow exception, which enables management to configure the identification of instances that warrant being brought to human attention while automating everything else.
No Settlement Accounts
Mineraltree eliminates the need for an entire category of bank services by automatically tracking payment status. This frees up resources to focus on other aspects of accounting and business development without having to worry about tracking the status of payments that have already been made.
Using Mineraltree frees your organization and staff from having to enter the same data multiple times, keep large amounts of paper records that accumulate over time, pay twice for the same order, or deal with lost invoices. All payments made through the software are attributed to your company's authorized signer, so there isn't any requirement for the same staff member to manual sign documents, allowing them to focus more on more productive tasks. Synchronization all Accounts Payable activity in real time gives management a real time view of all overhead liabilities, expanding opportunities to optimize expenses and bringing any potential problems to light long before they develop into serious issues. Check payments clear within 5-7 business days while electronic payments are instant. Checks are processed and printed without any work on the part of the user once configurations have been set up, and all payments are automatically scheduled to be able to take advantage of discounts and rebates incentives made available for early payment. All corporate and commercial credit card benefits still accrue.
Moving forward into a new era of networked commerce, the most competitive firms will be those with the most efficient operational protocols from the outset. Mineraltree is the most innovative solution and likely to be the market leader in this service sector, with expanded functionality and features likely forthcoming. Taking advantage of this resource would be a decisive step forward for most businesses.