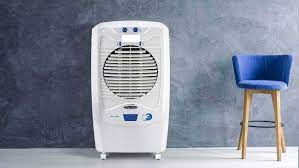 When there are tens of brands claiming to sell the best home appliances, then it can be challenging to choose a fine brand. Samsung is one of the leading brands, and several reasons prove it a wise decision to choose Samsung. As it has been manufacturing almost everything under the sun, that is labeled as the electronic item. 
Among all the advantages, there is this one benefit that every customer would get; it is the repair service. In developed states, there are many Samsung appliance repair service shops; you can easily find one. 
Better technology 
If you ask someone what they love about Samsung's new appliances, they would say their technology. Unlike the regular companies, Samsung's innovation is smart applications; these are now easy to control. 
After inspecting the current appliances by Samsung, it is pretty evident that they are trying to combine internet and Wi-Fi connections with home appliances. It means that one can have easy access to all the home appliances. Imagine you are out on a hot day and want to be in a cooler home, then a Samsung smart AC would be your lifesaver. Simply turn on the Ac while you are out. 
But this is not it; Samsung is also working on different kinds of advanced kitchen cooking appliances such as air fryers and other modern cooking devices. 
Aesthetics 
Home appliances that can complement your home décor are the best. All of us want to work in an aesthetically sound kitchen, and it is only possible by purchasing kitchen appliances that are designed with great care. Samsung has made sure that the appliances are aesthetically crafted and will look perfect in your kitchen. 
Big discounts 
Samsung has a record of offering different types of promotional and annual sales. Thus, there is a huge chance that you might get some great discounts on some essential kitchen appliances. You can plan the purchase according to the seasonal sales. 
Moreover, different vendors are offering further discounts too. So it is a win-win for those who wish to have the best home appliances but at a discount. 
Affordable ranges 
As compared to other appliances like a whirlpool and LG, Samsung is offering a very affordable and wide variety within a domain. You can check almost ten to fifteen types of fridges and washers. Such aspects make it easier for the buyer to choose, and that too within a budget. 
Offers everything 
You might not come across any other brand like Samsung. They are manufacturing everything, from mobile phones to washing machines. You name it, and they will provide it. You can literally buy everything from a Samsung store. 
Conclusion 
Samsung has been doing a fantastic job for its customers and people. With every passing year, Samsung comes with a new innovation, becoming a more challenging competition. It would be a wise decision to choose Samsung, as it would be easier to repair them, resell them, and obviously use them with the new technologies. 
Read More About To Get The Information By Clicking On: Pewter color