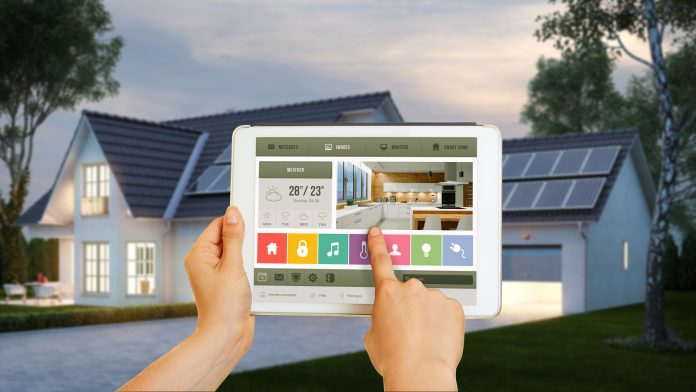 Smart homes are all the rage these days. From video doorbells to alarm systems and door locks that can be accessed via mobile phone app, there are all kinds of conveniences that make your home work smarter for you with half the effort on your part.
Those who were around to marvel when "The Clapper" first hit the markets in 1985 no longer even need to clap to turn on or off their lights, much less get up and walk across a room to do it. Today, you can use your mobile phone or speak into a voice-activated device like a television remote or smart speaker to turn on lights, adjust thermostat temperatures, order pizza, or arm your security system.
Before you dive in, though, it's important to understand that these modern marvels open up homes and households to increasing risks. First, smart homes are only as secure as their connections. Since they operate wirelessly over your home Internet connection, it is essential to make your network as secure as possible. This includes using strong passwords for your home network.
In fact, home routers are common points of entry for criminals interested in taking advantage of home networks. Norton reports that one malware program infected more than half a million routers in 2018 affecting routers in more than 50 countries around the world. This particular bit of malware gained entry through home networks to steal passwords for home security systems, bank accounts, and more.
Second, beyond creating a more secure router, it is equally important to install updates to the system routinely. The updates are designed to prevent potential exploitation of your smart home by hackers. The more devices you have in your home that are connected to the Wi-Fi, the greater your vulnerability. Installing updates to all connected items helps to reduce vulnerability and improve network security.
It doesn't take a  law enforcement officer to understand the risks involved in a vulnerable home network to theft or bruglary. The smarter your home becomes, thanks to the addition of new tools and services linked to the network, the more important better security for your home network grows.
Smart homes can be fun and convenient. But only if homeowners take appropriate action to make their networks, software, and hardware as secure as possible. The more you know about the risks, the better you can prepare to defend your smart home against them.