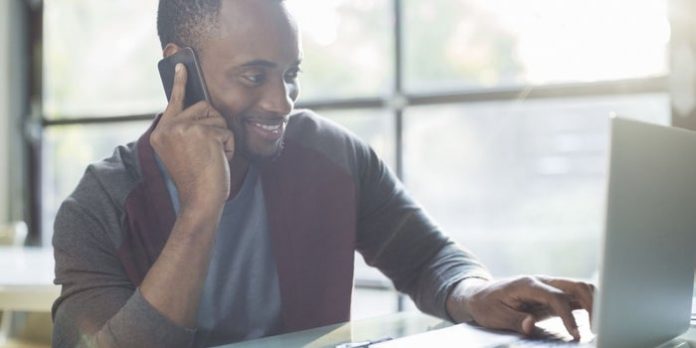 There is no doubt that digital technology has made a huge difference to our lives. In fact, this technology has impacted in many ways over the past couple of decades, making our lives easier, more convenient, and more exciting.
It is not just individuals who have benefitted from digital technology but also businesses, many of which are now reliant on various forms of tech to help keep thing running smoothly. Businesses now use everything from private proxies to mobile technology and advanced software to promote efficiency and help aid their growth and success.
How You Can Make Use of Digital Technology to Make a Great Impression
The great thing about digital technology is that you can use of for other things apart from aiding the smooth-running of your business. One of the things you can do by using this technology in the right way is make a huge positive impression on your customers and clients. This, in turn, means that you can look forward to far greater success and faster growth, which is what every small business dreams of.
There are lots of different ways in which you can use digital technology in order to impress your clients and customers, and we will look at some of the key ones in this article.
Gaining Respect and Confidence
As a smaller business that is competing against larger, widely established rivals, is can be difficult to gain the confidence and respect of audiences. Some people have already invested their confidence and trust in your rivals so trying to win it from them can be challenging. However, it can be done, and one of the ways in which you can do this via digital technology is by creating and maintaining a blog.
A blog is something that will provide you with a huge variety of benefits. One of the things you can look forward to is being able to keep your audience up to date with developments within your industry and educating them about the sector in which your business operates. Another key benefit of blogging is that you can gain massive trust and respect from your audience as long as you produce posts that are relevant, useful, accurate, and well-crafted.
In addition to this, when you create blog posts, you can post a link to each new one on social media, which will encourage others to click on it and come through to your site. This will help to drive more traffic to your site and means that those who already have confidence and trust in your business are more likely to convert.
Engaging with Audiences
When you run a business, it is vital that you are aware of the importance of customer engagement. If you want to gain the confidence of your target audience, it is vital that you are able to engage with them, but this is not always easy to do. Fortunately, digital technology can help because you can use platforms such as social media to improve your customer engagement and win the trust of your target audience with greater ease.
Social media, as the name suggests, is a social platform and by using it you basically get to socialize with your audience which makes it easier to engage effectively with them. For instance, you could add a post to your social media page and when people comment on the post, you can respond to them. This enables you to engage with them and get involved, which in turn means that you build a great rapport and gain their trust and confidence.
Providing Excellent Customer Service
Another thing that is vital for a small – or a large – business is to provide excellent customer service. We know that these days consumers have endless choice when it comes to finding the right retailer or service provider. If you don't provide them with the speedy gratification and high level of service they demand, they will simply go elsewhere.
In the past, offering speedy service was difficult as everything was done in writing and by post. However, these days, you can provide pretty much instant service to consumers by using digital technology by using platforms such as Facebook. Many businesses now have a Facebook page and respond to comments, questions, and complaints via the private messenger facility. This means that there is no waiting around for customers, and this is something that will make a huge positive impression.
Keeping Your Clients and Customers Informed
It is important to ensure you can easily keep your clients and customers informed when it comes to your business. This could relate to anything from a change in opening hours or location through to new products and services, up and coming sales events, promotions, and any other information you think they need to be aware of.
Fortunately, digital marketing methods such as social media and email marketing make it much easier for you to keep your clients informed. You can let them know about new lines, changes to your business, and all sorts of other things simply by posting on social media or sending out an email to marketing – or both. Digital solutions make it much easier for you to keep your customers and clients informed, and it can save you a huge amount of time compared to sending out letters or making calls.
Affordable and Effective
All these solutions are effective and affordable, making it much easier for you to market your business, engage with customers, keep people informed, and much more. You will find that you do not need to invest a lot of time or resources to using these methods, and they provide a very efficient means of getting the word out about your business. They are also very affordable, which is ideal for smaller businesses.
If you want to impress your clients and customers as well as save yourself a lot of time and hassle, you need to ensure that you make the most of digital solutions in today's modern world.