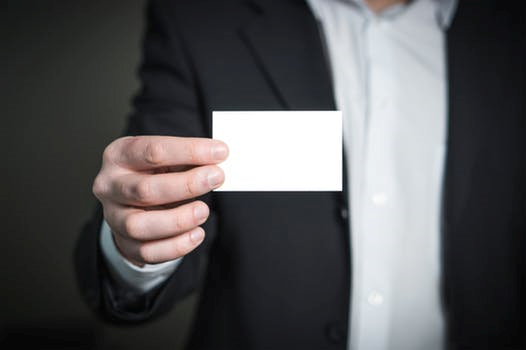 In our digital world, a physical business card can still do a job. Whether you think they are bulky and traditional, there is a lot that they have to offer. Business cards converge human, technological, and economic aspects of a business.
Building on this, you might want to understand how they achieve this. We take a look at five reasons not to underestimate the importance of business cards.
Legitimacy
Business cards create the first impression of a person and their brand. If you want to engage an individual further, you need them to trust you. Exchanging business cards gives the first impression of your brand and yourself.
The fact that you are exchanging a business card means you are ready for business. Thus, a well-designed business card sells your product on the spot.
A Personal Touch
Ever wondered why you never get an email response from the person that handed you their email? The answer is, virtual business is challenging. People need to chit-chat, resonate on different levels before taking matters further.
You need to make a brief introduction of yourself before you give someone your business card. With emails, you expect that you'll introduce yourself.
It always fails. It is the spontaneous interaction that forges a rapport between two parties.
Accessible
Business cards can never lack an internet connection. They can't run out of charge. Neither can they be prohibited in hospital radiation rooms.
They don't crash like phones and computers. This means your business card is ever accessible. For this reason, you can't have business cards as a back-up.
They are the first plan because you never know where you will meet your next opportunity.
Ease Of Use
The unique thing about business cards is that they hold all the information in one place. You don't have to gamble between your contact number, email, or website.
Business cards do this by helping you avoid sharing an email to a person that forgets to read their mail. You need a business card to avoid the confusion of what contact to share. This not only saves time, but it increases your chances of building your network.
Marketing Tools
With technology, people have to find the time, find your website, and run through it.
If a card is well designed, you will definitely make a good impression. Be sure to get the best business card template.
Most people do this. But they still depend on referral or recommendations to trust a brand. Having a business card eliminates the hustle of perusing websites.
The Importance of Business Cards: The Takeaway 
The importance of business cards in this era cannot be downplayed. They are effective as ever in exchanging contact information. They bridge the gap that virtual interactions present.
Most importantly, they promote a brand. If you are in desperate need for your network to grow, business cards are what you need.
Did you enjoy this article and want to check out more? Bookmark this blog and come back often for updated content!