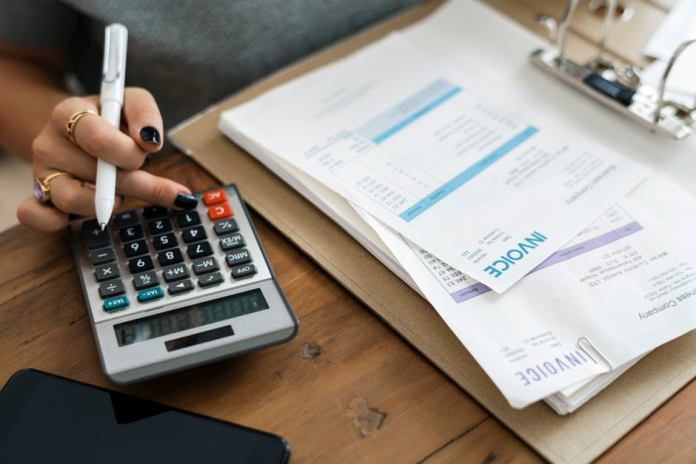 According to a study by Intuit, 61% of small businesses struggle with cash flow.
One way to help increase cash flow is promptly sending invoices for work done or products sold.
Invoicing is one of those things that sounds simple but actually requires a bit of forethought and planning.
You need to include the correct information in order to get paid quickly. You also need to be able to distinguish each invoice for payment tracking purposes.
Knowing how to do invoices may mean the difference between paying your overhead and being unable to.
So use this simple guide to learn how!
How to Do Invoices 
The purpose of an invoice is to get you paid for your products or services.
Invoices need to be easy to read and understand, but also include all the necessary information.
Here's what you need to know about how to make invoices and what you need to include:
Make It Clear You are Sending an Invoice
While it may sound unnecessary, label your invoice with the word "Invoice". You can use the word Statement if you prefer.
By using the word "invoice", your customer will not confuse your request for payment with some other form of communication, such as a receipt.
Your Contact Information
Your invoices should include your company's contact information. This should include your company's name, address, and telephone number.
If you have a billing department, consider putting their direct contact information on your invoice, too. This will help speed up payment if the person processing your invoice has any questions.
Your Customer's Contact Information
It doesn't matter which method you use for how to send an invoice. Whether you are sending your invoice through the mail or electronically, put your customer's complete name and address on your invoice.
If your customer has given you the name of someone at their company who should be receiving your invoice directly, make sure to include that information on your invoice. This may speed up payment.
Invoice Date and Number
To assist both your company and your customer, date each invoice and give each invoice its own unique number.
This will make it easier to discuss any questions about the invoice and to track the payment of the invoice.
Describe the Goods or Services Provided
Provide a detailed and complete list of all items or services rendered for which you are requesting payment.
If you are billing for services rendered, state the hourly rate and the number of hours. If you are billing for a recurring monthly fee, identify which month the fee is for.
If you are billing for products or other items sold, you'll want to include the quantity or other details that indicate how many or how much was sold.
Include any tax, fees or other items included in the invoice's total amount due.
Payment Information
State when and how you expect the invoice to be paid in a polite and professional way.
This may be immediately upon receipt, within 15 or 30 days, or whatever time period normally used in your industry or agreed upon between you and your customer.
Use the word "please" in your request to be paid. For example, please pay this invoice in full within 30 days.
If payment should be sent somewhere other than the address in your contact information, give those details near where you ask for payment or on the payment stub if you'll be providing one.
If you'd like to encourage quicker payment, offer a discount for payment upon receipt or within a stated period of time.
Invoice Design
Your invoices are a reflection of your business, so having well designed and professional looking invoices is a must.
If a color is associated with your brand, incorporate that color into your invoice's design.
Use of invoice templates can help streamline the process of how to create an invoice. Choose a design that compliments your company.
Improve Your Cash Flow Today
Now that you know how to do invoices in an effective way, put these tips to use to send out invoices today! Every day you wait is another day you won't get paid.
Get in the habit of invoicing promptly and following up to make sure your invoices are paid on time.
Bookmark our website now to return to read more great articles about improving your business. We have articles about management, marketing, branding, and more!