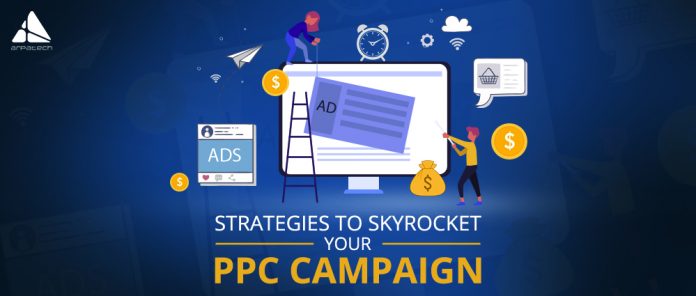 A successful PPC campaign requires well-planned strategies. Showcase your business to the audiences, who matter the most for you. The campaign will help you to drive the audience to your landing pages or sites. It helps in generating quality and essential leads. The results are often unimpressive to the users, but following the necessary steps can bring you fruitful results. Do not worry if you are stuck at some point while making the campaign. Proper training is required to perform flawlessly. Some of the tips you can follow are given below. 
Do a Lot of Research:
For a successful campaign, researching is the key to success, especially customer research. You need to understand your customers thoroughly before launching a campaign. Try to figure out what they are wanting, searching, and how they are doing it. You can perform the PPC or Pay per click services campaign with keyword according to your choice. But, if the customers are not searching for your service or product using the particular phrase they need, then your campaign will be of no use. Targeting the wrong keywords will make you waste a lot of money. Therefore, you need to select the keywords after a lot of research and make use of relevant ideas.  
Make Use of Keyword Tools:
After you are done with the first step, you need to utilize data for keyword validation and search the appropriate one that you need. There are several tools available that will help you to validate the keywords you got. You just need to show the search volume trends, data, competitive data, and cost per click. Be sure about the targeting location and customization of the data range can also be done. The cost per click of highly competitive keywords are generally higher than the low, competitive keywords. Google will suggest a variation if a keyword has a low search volume. 
PPC keyword Organizing:
After you get the data on the keyword you are going to target; you need to organize those keywords into more targeted keywords that are related and connected to each other. To make the measurement of the keyword performance easier, you need to make the ad groups relevant and tighter. Try to create more particular and related ads for each group. Before grouping the keywords, you need to know that, search intent of broad keywords changes to long-tail phrases, and also from informational to transactional. Give a proper structure to your keywords and do not make any compromise while organizing it.
Make it Budget-Oriented:
Make it sure that you can afford to advertise the keyword. The average cost per click varies from industry to industry. Therefore, other components can lead to the increment of CPC. Hence, you need to know what you can afford. You must have the maximum cost per click that you intend to pay for any specific keyword to avoid the overspending of money on advertising. To make campaigns profitable, you need to make improvements in conversions or make an increment of profit from your overall customers.
Conclusion:
The steps are basically simple. First of all, make a clear motive. Choose the appropriate audience by researching; you want to target or reach. Create your own ads and seek professional help if needed. Set an efficient budged and progressed accordingly. Avoid long- term commitments to recalibrate the strategies. Spend on those words which bring leads and profits. Keep an eye on the leads you are achieving from your ads.