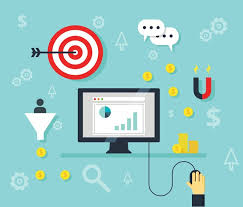 Social media, over the last decade, has expanded so rapidly and so organically, that it has become a solid foundation for companies to promote and even run their businesses on. There are currently over three billion active users on social media, with 91% of brands having an active presence online.
Social media marketing as provided a cheaper as well as unique alternative to traditional marketing. Marketers have been able to reach audiences that they have never been able to penetrate before using unique and interesting methods to do so.
In this, we are going to use three companies as examples of how they have increased their conversion rates using social media.
Competitions
Let's first take a look at company number one. They are an online wine and alcohol retailer. Their business model is unique as it sources products, stores it in the warehouse, markets online and delivers straight to the customers door. Their main competition, being brick and mortar, means that the company has to work over time on marketing and drawing customers to the site and enticing them to buy.
One of the most successful campaigns that they have are competitions that are run on social media. Whether it is winning a case of wine, a unique cultivar, a sought after year or even a trip to an estate, competitions drive huge traffic to the site.
They found that the best day to run was on a Friday on Twitter due to the trending #freebiefriday, and they ensure that the competition runs across all platforms. Not only does it spark an interest in that particular product, but many of the links go back to other products that are on special.  
Surveys
The second company that we are going to take a look at is an online insurance comparison site. This is a particularly difficult industry as there is simply nothing sexy about insurance. Loyal customers are the biggest challenges for this ecommerce company. They have to attract customers by creating and marketing trustworthy and interesting content. Not only do they have a blog and daily social media, but they get their readers involved in the content by creating surveys.
Weekly topics are created and a survey is sent out in the weekly mailer as well as loaded up on social media. The topics of the survey are relevant and impactful for the readers and are intended to open up meaningful discussion with the readers and visitors. Picking a great, topical point of conversation means that you could increase your survey responses. For example, due to a steep fuel price increase, a survey was created asking the reader how they would be saving money. The options included less take-aways and eating out, taking public transportation, reduced living costs and cancelling their insurance.
Over 2000 people filled out the survey and the company got some valuable feedback as to whether an economic challenge would impact the customer's insurance needs. Interestingly, only five percent of the respondents said that they would cancel their insurance. The company then posted the results two days later as a social post and created another opportunity for engagement with the readers and formed strong CTA's to convert them to paying clients.
Instant Chat
Social media has done wonders for connecting customers directly to their brands. It has never been easier for customers to get support, complain,  get feedback or even just engage with the companies as it is now. Instant chat over social media became a was an innovative step for the insurance company to take. They found that they not only heightened engagement and discussion with potential clients but they reinforced their transparency and accountability with the audience.
Becoming a trustworthy brand is tough in any industry, but when you are selling a financial solution,  which is also a grudge purchase, it becomes even tougher. The company outsourced the internet marketing strategy to an external company to build and develop a sense of trust with the chat. The chat was available 24/7 for customers to communicate with someone at the company and responses were instantaneous and helpful.
A budget was put behind encouraging the customers to communicate and reach out to the company through prompts. Questions like "How much are you paying for your insurance" or "Are you happy with your current insurer" were promoted and popped up when you visited the Facebook page. The strong calls to action then came in during the discussion prompting the customer to go and compare quotes to see whether they could get a cheaper price.
Make it Your Selling Portal
One company has taken social media even further and is using the platform as the actual market place. He actually took all the money he was going to spend in buying a website, and put it into Facebook. Products are posted and advertised every day, with posts being boosted daily. Customers can then directly message the company through the social platform, letting them know which product they want and the purchase is made through messenger.
The company works on EFT as well as cash on delivery principles, allowing the customer the freedom and the peace of mind that they will be getting their products delivered directly to them. Once again here, the communication needs to be open all the time and there has to be someone permanently available to chat to interested buyers.
Optimize Your Content
Content is most certainly king and social media is the best platform to draw in those customers with killer content! All three companies push out various types of content on a daily basis. All have a very active blog, where articles are created and posted daily. Each article is then shared on social media and boosted to get a bit more traction. Within each article are at least three call to actions, so the customers eye is always drawn to the products or services.
What is important to note is that for each of the companies, the articles that are written are not merely to build up SEO with a lot of good keywords, but to actually connect with, engage and educate the customer. This is one of the most powerful ways of increasing sales by building loyal customers. If they know that they can depend on your content and that they are learning something from it, the more they will visit your site.