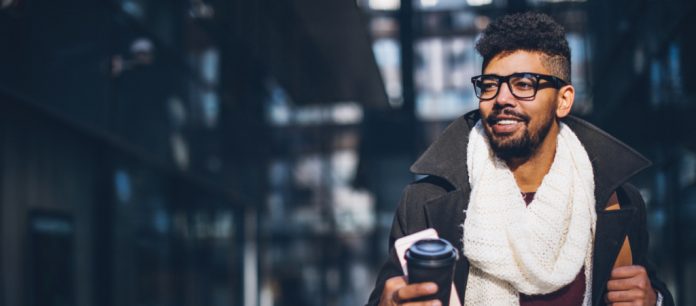 Let's face the fact that most companies don't offer their employees a clear career path. Some people should work for years to get promoted. This strategy could be applied in practice forty years ago, but not now.
These days, the world is faster than ever. A new generation of employees (millennials) doesn't want to wait for ages to get promoted. They are determined to climb the career ladder from the very beginning. If you are one of these people, you should learn how to present yourself in the best light at work.
You don't have to wait until your manager offers you opportunities to grow professionally and get a raise. As a young employee, you can take care of your career on your own. No matter how long you have been working with your current employer, you still have all the chances to take things to the next level in the corporate world.
Establish communication with your boss
A lot of employees prefer to sit quietly at their desks and keep their heads down. Simply because they are afraid of being noticed by their boss. This tactic might help them keep their current jobs (at least for a while), but it will never help them make a breakthrough.
Don't be that kid who pretends to be invisible in the class. Let your boss get to know you. To give you a raise, your manager should be aware of your ambitions, skills, and drawbacks. So, establishing communication with your boss must be a priority.
First of all, learn what kind of communication channel your boss prefers at work. Some like live communication, while others want to discuss the issues by using free faxing, online chats, emails, Skype. You can learn more about your boss once you start observing. If you see that they prefer emails rather than talking in person, make it your main communication channel.
Secondly, don't hesitate to learn more about your managers' hobbies and interests. Ask them about this during the coffee breaks or check their social media profiles. It will help you find common ground and make small talk. That's how you can show your soft skills and enthusiasm.
Remember that chatting in the kitchen with your boss should not be aimed at cosying up to them. It's all about improving your communication. You don't have to cherish and praise them in order to get a promotion. As an ambitious employee, you should know how to build bridges and speak, so people want to listen.
Get to know your co-workers
Whether you are working in the small coffee-shop or big corporation, getting to know your co-workers is the must.
First of all, great work relationships contribute to happiness in the workplace. You are not obligated to become really close friends with your colleagues, but your communication with them should be effective.
Secondly, establishing and maintaining good relationships at work can help you learn more about the current situation in the company. So, don't hesitate to ask questions and make sure to listen to your colleagues without interrupting. The public opinion on you and your workflow can also be an essential part of the promotion decision process. If your boss is people-oriented, they will ask your co-workers what they think about you as a person.
Stand out of the crowd
No one will give you a raise just for your beautiful eyes (unless someone is going to break a labour law). You need to make an effort in order to stand out of the corporate crowd. It doesn't mean you should talk louder than others or take all the responsibilities (even something you are not an expert at), or praise yourself at work all the time.
The phrase 'stand out of the crowd' is just a figure of speech. Practically the only competitor you have is you. Compare yourself to… yourself.
To develop professionally and be in demand, you should keep learning outside of your office. Find your knowledge gaps and fill them by reading professional literature, taking online courses, and attending the seminars. It will give you an advantage and make you a perfect candidate for a leading position.
Once you start educating yourself, you will be able to make suggestions on how to improve the working process. Feel free to share your ideas with your boss since senior management is always interested in practical tips. When discussing the ideas with your boss, avoid measuring your colleagues' performance. Even if you see that someone at the office is not working hard enough, remember that it's not your job to report on it.
Ask for feedback
How can you understand that you are an excellent employee and deserve a promotion? Ask for the feedback! Asking your team leader or the boss to measure your performance can make you feel uncomfortable ('what if they find a lot of mistakes in my work and fire me without notice?'). They might find something you will have to improve. And that's exactly what you are looking for at the moment. Knowing your weak spots will help you become a better employee and exceed your manager's expectations.
Find the right time
Needless to say, there is no perfect time to ask for a promotion (unless your boss is an extravagant person who has a schedule of happy hours on the office doors). Most Western companies give a chance to their employees to get promotion after the first six months of working.
So, after reaching the six-months point, prepare your numbers and schedule the meeting with your boss. Tell them about your working process, ideas and expectations. This conversation is a must if you want to outgrow your pot and become a professional.