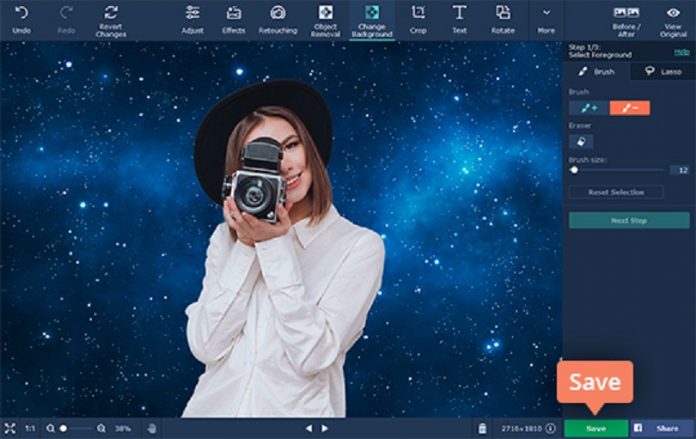 Movavi Photo Editor is a software designed to help users edit their photos quickly, effectively, and easily. Because of that it should come as no surprise that it is very popular, but what exactly can it do for you?
Excellent User Experience
A big part of Movavi Photo Editor's popularity is due to its user experience, which quite frankly is tough to match. Its user experience makes editing photos far more accessible – especially if you don't have much experience or any relevant expertise. Read the following Movavi Photo Editor Review to decide whether you should use it or not for your image color correction or basic photo editing.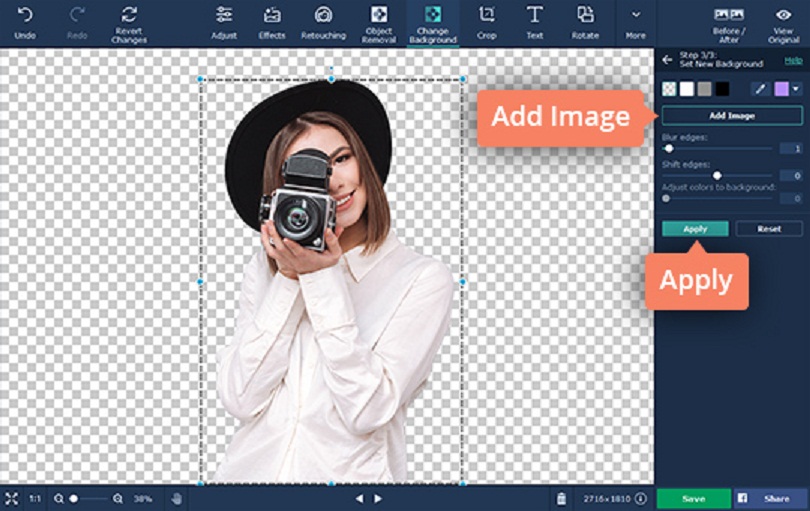 The user interface of Movavi Photo Editor is clean, modern looking, and more importantly easy to navigate. It consists of a simple and almost minimalistic look that has a large working area with a navigation menu at the upper part of the interface. All the options in the navigation menu are clearly labeled, and clicking on any one of them will open a sidebar with the relevant tools and features.
Aside from the interface, Movavi Photo Editor also ensures that the features themselves can be applied intuitively. Sometimes that will mean dragging an element into place, while at others you may have to adjust sliders or simply tick checkboxes.
For example if you want to change the background of a photo in Movavi Photo Editor, it is as easy as following the instructions at https://www.movavi.com/support/how-to/how-to-change-photo-background.html.
Powerful Features
Make no mistake, its user experience is far from all that Movavi Photo Editor has going for it. In fact, within the features of the editor you'll find a lot of powerful options that you can use to:
Improve the quality of photos by manually adjusting the color settings or using the automated functions to do so with a single click.
Fix any issues that are present such as blurry or pixelated images.
Apply artistic filters to stylize your photos and give them a distinct visual appearance.
Crop, rotate, flip, level, or resize the frame.
Remove any objects, people or other elements that aren't wanted and make certain no traces remain.
Delete the background from a photo and replace it with a new image or leave it blank to create a transparency.
Touch up portraits or 'selfies' with tools such as digital makeup, teeth whitening, blemish removal, skin smoothening, and more.
Add text and customize its appearance to create unique captions, titles, watermarks, and more.
Final Words
With such a wide range of features, it is safe to say that you'll have the freedom to improve your photos in pretty much any way you see fit. More importantly because Movavi Photo Editor is so easy to use, you won't need to jump through any hoops to do so.
All in all if you've ever wanted to edit your photo, Movavi Photo Editor could be your ticket to being able to do so without having to go through a steep learning curve. The only thing you need to be willing to do is experiment, and before you know it you'll be able to edit your photos like a professional.