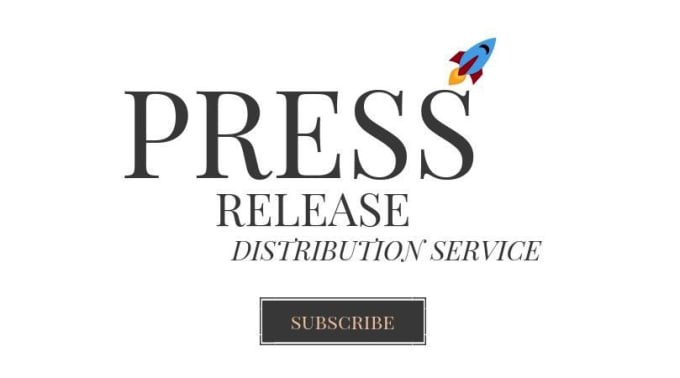 What is a press release distribution service? 
 A press release distribution service ensures that your press release is properly written and expressed the way you want it to, being catchy in itself, for the targeted audience that you have in mind. The next step that they undertake is to ensure that the news of your company or firm or anything else that may substitute it, is delivered efficiently to the audience who want to relay your message to.
Both of the parts of work consist of equal importance and work together to prove the effectiveness of a press release. For instance, if the writing is weak and does not appeal to the audience as it should, then the latter half, getting the message through to the audience, is not that useful, since it would not be worth much if the audience receives the release but does not prefer it.
We would suggest that you know how to write press releases yourself too, so you could at least ensure that half of the work to be done is carried out smoothly.
If your startup is at its humble beginnings and you need a good press release distribution that spreads the news of your new found company far and wide, then it must be an extremely difficult decision to choose from the millions of PR distribution services that have evolved over the past few years.
Similarly, if you had an already existing company with a new release or were someone with fresh news, then press release distribution firms would be equally important in enabling you to get to your audiences.
Do not worry, because we have some great options for you, and keys to identity good press release distribution services.
Let us have a look at these.
Efficient Press Release Distribution Services
Linking News has quickly emerged over the past few years as a formidable force in the world of press release distribution services. They can assure you to rest freely, without undertaking any burden, because their press releases can reach high profile channels and media outlets such as FOX, NBC, ABC and about 10,000 others. Their written content is also appreciable and quite specific for the intended audience.
They have an online service and start from about $159. Linking News ensures a speedy service and has been tested and proven by a multitude of startups, PR agencies, and more.
24-7 News starts from $49 is an excellent option for a lot of companies out there who are struggling or are relatively small. They broadcast your press release on popular search engines such as Google and Yahoo, and can access about a 100 popular news sites, and more.
With their service, you can access the statistics of your press release and determine your next moves.
Points to Note
As you can see, best press release distribution service work with the following:
They are efficient.
The content is well-written.
The targeted audience is reached through access to prime channels or intended channels.
The service is not unreasonable in its cost.
Conclusion
The best services can be hard to find and we hope we have helped you to make this decision in the best of spirits. Good luck to you all!