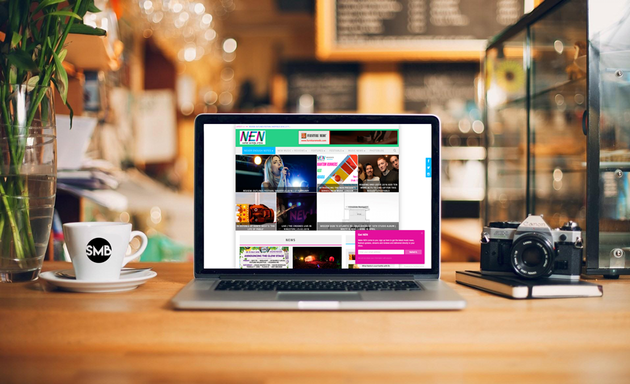 These days, lots of people are making money online. There are Instagram influencers who are so popular they're paid to wear certain brands of clothing and makeup, and there are ecommerce leaders whose access to wholesale dropshippers means they have clients all over the world. And as a lover of both music and writing, you want to become a music blogger. You know that you could make money from it, seeing the bands you love and writing about them–after all, that's why magazines like NME and Pitchfork exist. And why your favorite music bloggers can make a living at it, too.
But just like with any career related to writing, it's a hard industry to break into. The fact that it's doing something fun like reviewing music shows and visiting cool venues makes it competitive, too. But if you're committed to making it happen, you can do it. Just follow these tips.
Listen to as much music as you can–and choose your niche
Chances are, you're listening to music all the time. But are you listening in the same analytic way that many music reviewers do? You need to re-listen to your favorite artists, find out who Spotify and Pandora recommend to you based on your tastes, and start writing down notes about what's working in the music. Read up on your favorite bloggers' articles about your favorite genres, and find out what excites you most. Listening to music passively is one thing, but once you start listening and paying attention, you'll know what you love writing about most.
That way, you can choose your niche. Not only will you have a specific genre you write about (for example, singer-songwriters), but you can also focus more (for example, singer-songwriters hailing from a specific region of the world or in a certain language). Don't make it so specific that you'll alienate too many readers, though. Researching what's trending will be helpful. Niches can be super profitable: 18 percent of adults are buying or consuming foods that are tagged as gluten-free, which is why so many food writers choose that topic. The same goes for music!
Design an awesome blog site–and make connections on social media
If you're serious about making money online, then your online presence has to be strong. As a blogger, this starts with designing a beautiful blog site. If you're not a web designer, there's no need to panic; you can always use a site builder like Wix or Weebly to help you out. Stick to being as minimal as possible with design, and bringing most of the focus to the pictures and videos of musicians you're capturing, as well as your blog posts. Additionally, make your website mobile-friendly. Too often, bloggers write awesome content that's impossible to scroll through on phones because of ads or problems with the font size.
It's not a bad idea to go fully mobile-first, either. In layman's terms, this means having your site designed for mobile in the first place. It might seem surprising, for long-form content, but people on their phones now more than ever. According to a new study by the Pew Research Center, there are high levels of engagement on smartphones even with longer news articles (1,000+ words). And it will up your SEO, too.
For this same reason, you need to get on social media. Once you've started posting on Instagram and Facebook, you'll get more readers interested in what you have to say. Additionally, you'll connect with venues and musicians in the industry and–who knows?–you might even end up getting a DM that's an offer to tour with your favorite band. Just like any other art industry, the music industry is all about who you know; connect as much as you can.
Start contacting magazines, bands, and venues
Once you've started going to gigs and blogging about them, and built up an awesome portfolio, it's time to start messaging magazines, bands, and venues asking if you can write for or about them. You can start raking in some cash this way. And, once your work is in other places, it'll draw new readers to your blog.
And if you're going to be interviewing bands, practice interviewing skills so that they'll open up to you, give you a story that no one else has.
Additionally, think about how you want to make passive income with your blog. Do you want to use simple advertising, or sell swag? Over 80 percent of brands utilize affiliate marketing, so this can be a great way to make money and make business connections.
At the end of the day, breaking into the music blogging business is all about making it your full-time commitment and passion. As you blog and make new connections in the industry, success will start coming your way.
What other strategies do you think would work for building up your success as a music blogger?