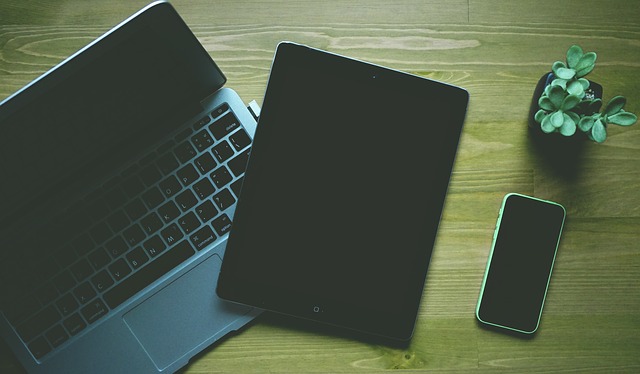 Gadgets are improving at an increasingly fast rate, meaning your old gadgets are getting outdated quicker than ever before. Here we will explore a few neat gadgets and upgrades you can make. Some of these devices are old and some are new, however, all of them are worth the investment.
1. Video Doorbell
A relatively new and incredibly effective smart device is the video doorbell. Smart home security is the highest selling category of smart device as their ability to deter unwanted intruders and record footage for identification is proven to work. The video doorbell puts 24/7 access of your front door into your pocket. The power is yours to talk and see who is at the door to and open it remotely, wherever you are.
The concept of video doorbell was driven by a surprising fact, which is that most burglars break into homes during the day when homeowners are at work. Their principal tactic to determine whether anyone is in is to ring the doorbell. No answer would signal an opportunistic moment for the intruder. The most widely recognised brand and pioneer of the video doorbell is Ring, which has recently acquired by Amazon for over $1 billion. Read this Ring doorbell comparison to find out the differences between all of Rings acclaimed models.
2. Light Alarm
Light alarms are a solution that takes the stress out of waking up to an alarm clock. We all know what it is like when your tinny phone speaker sharply and strikingly blairs. The light alarm approach to waking up in the morning is such a more logical approach that it is surprising their popularity hasn't come sooner. The beauty of these devices comes from the slow progressive nature of the alarm which occurs over the course of typically 30 minutes.
Using a smart alarm comes with many benefits in addition to avoiding the stress of a audio alarm. Getting yourself one of these will let you say goodbye to morning grogginess and hello to an energetic burst. Other studies have shown that people who use this approach were generally happier which may be due to biochemical changes in the body such as a spike in cortisol which help syncs your circadian rhythm. Using this light in the morning also boosts your melatonin, the sleep hormone, so you will be in sync with a restful sleep pattern.
3. Dash Cam
Being involved in a road incident is always stressful enough, without the worry of insurance claims damaging your finances. Even if it isn't your fault, the feeling and time having to deal with it is a huge hassle. A dash cam is a highly recommended purchase as it can back you up when faced with insurance claims and you can receive premium discounts for using them.
The best dash cams today are high quality pieces of tech. They typically include GPS recording for location tracking and speed data, HD video footage and a mount to attach it to your windscreen. The premium dash cams can even record in 4K and have in built Wi-Fi connectivity to quickly download footage to your phone. Some models can act as a support device for your road awareness by giving you alerts and updates.
4. Wireless Earbuds
Audio electronics operating via Bluetooth are becoming the norm. Going wireless for your devices where possible is a good move provided their quality is not compromised. The good news is that bluetooth wireless earbuds are of the same standard as their wired counterparts. Going wireless removes the nuisance of tangles and potential breakages associated with aux inputs. If the earbuds are noise-cancelling as well, it's a no-brainer.
Apples Airpods are one of the best wireless earbuds in 2018. They offer great sound, long battery life and automatic playback when you place them into your ears.
5. Computer
It is often advised that you should upgrade your PC (laptop, workstation or tablet) every four years, as computers components begin to become dated and struggle to cope with new operating systems, and increasingly demanding graphical applications, putting strain on the PC and thus resulting in slow performance. The performance of computers relative to its price is always improving, and to maintain productivity and not getting frustrated with slow performance with everyday computer use, then it is worth upgrading your computer entirely. Newer computers will have increased RAM (increasing the memory and allow for greater computer operations), hard drive capability and speed (allowing for faster boot times) and faster CPU and graphics card performance.
With that said, if you own a desktop PC (or custom gaming PC), then it is not always necessary to upgrade your computer entirely in one go, but rather replace certain components (such as the graphics card, CPU or hard drive) as you please and depending on what aspect of your computer you want to improve. HardwarePick is a great resource for comparing PC components such as motherboards, graphics cards or PC cases – making it easy to decide which model is best fit for you.