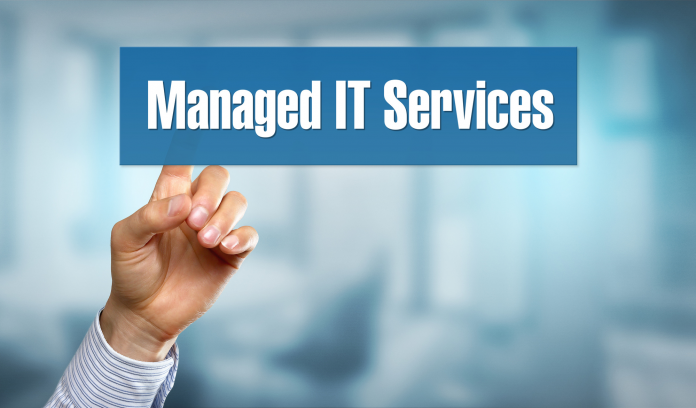 The average cost of downtime is around $5,600 per minute when a company has a network outage. If that isn't enough to make you run and call an IT company to help you, we've got more.
When you're serious about your business, managed IT is an essential service. Continue reading this article to find out the top managed services benefits.
User Productivity
One of the reasons technology management and improving processes is so important is because it increases user productivity. If you don't keep your systems uncontrol, you'll be paying out thousands of dollars when people can't even access their systems.
If you want highly productive employees, then you need to keep the network running smoothly.
More Efficient
It's likely any in-house IT staff you have is overworked or in some cases, your company might not have been able to recruit enough people to work in the department.
If you're having problems with keeping IT talent, using a managed IT service will keep you from having to worry about these problems. Companies that focus on providing these services know how to recruit and keep the best talent in the industry, so you don't have to figure it out.
Better Security and Compliance
It doesn't matter if you make a mistake or if you do something on purpose when it comes to security and compliance. Always assume it's going to look like you're negligent if there's an information leak or other problem.
Working with a managed IT company will keep you from having to deal with these problems because they'll take care of security and compliance for you. Since this is what they do full-time, they understand how to increase safety to the maximum.
Cost-Effective
If you don't want to spend a lot of money on hiring in-house talent that will leave for the next best offer. Instead, you can work with a company that will give you a flat rate each month. You'll know how much money to budget for your IT services and you'll be able to keep your site running at its best.
Allow In-House Staff to Focus on Special Projects
If you do have a good in-house staff, but you don't want to overwork them, managed IT is the perfect solution. Your team can work on special projects where you need their know-how and the outsourced team can keep things running so the in-house team can focus.
Your in-house team might not have experience dealing with certain issues and this is definitely the perfect time to outsource IT tasks.
Opting for Managed IT Services
Now you know why managed IT is so important to your business. If you want to continue to run a successful business, you need to get serious about outsourcing IT.
Do you want to learn more about IT, business, and other key topics? Keep reading our blog to get the information you need.