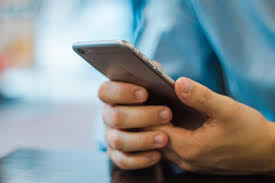 Though there are many different ways to create a memorable brand for your company, it is important that you know which strategies will work best for you. While each business organization may have vast differences in their overall operations, there are some things that virtually every company has in common. One of the most critical is what kind of brand that they have in the eyes of the consumer. Thankfully, there are also many different ways to build a good brand, one of the most noteworthy and beneficial today is via the use of a Vanity Phone Number. So, what is a vanity phone number and what are some facts surrounding securing one for your organization?
Vanity Phone Number – Definition
With what has just been mentioned above, one of the first things that you should know is, what is a vanity phone number. In short, a vanity phone number can be described as a toll-free number that is assigned by a provider, and it can be customized to the preference of the business that secures it. Businesses and individuals can request one of these numbers, often based on a specified need. This toll-free number is based on several different options and they are provided for you below.
1-833
1-844
1-855
1-866
1-877
1-888
Each of the above aforementioned series is available to business owners who have a need. Additionally, if you want to know a little bit more about these numbers, here are a few examples of vanity numbers that many people find it easy to identify with.
1-800-Flowers
1-800- Contact
1-888-Beaches
Does any one of these numbers sound familiar to you? Or, have you used one of them before to buy flowers for your loved ones. Whatever the case, vanity phones numbers are used by businesses all over the globe for a number of different purposes. Cafes, law firms, accounting firms, hotels, taxi services, and delivery providers are usually on the top of the list of those companies that may benefit the most. So, these numbers are also seen as advantageous to those who want to reach large groups of consumers at a time.
Top Benefits of Securing Your Own Business Vanity Phone Number
If you are on the fence about securing a vanity phone number for your business, you should consider the top benefits of having this type of number for your operation.
Easy to Recall
Many business owners may see the benefits of getting one of these numbers right away. One of the most beneficial is that they are really easy to recall when people need this type of service. No more looking in the yellow pages to find one that may or may not work out.
Add to Marketing Promotions
When the marketing team is devising their marketing promotions, they can benefit from adding these numbers to their strategies. Because these high priority series of numbers do well on promotions that make up visual ads, radio promotions, slogans, and jingles, marketers like to add them as a simple and quick way to identify the way to contact a business with ease.
A Big Part of the Branding
Branding for any company has to be memorable. Whether it is a sound that people recall easily or a number that is used often by everybody, a vanity phone number serves various types of branding purposes. In fact, these numbers are often sought out to use them for these particular reasons.
Tips to Remember
Getting your own number from a provider may not be easy but it is definitely doable for those who want to obtain their own customized brand. However, when an individual does run into some kind of issue in getting the phone number that they really want, there are different prefix toll free numbers to select from. Hence, if the 1-800 toll free number is not available to you for your series of numbers, you can always see if the 1-888 or the 1-833 is available.
Work with the provider to choose the best scheme for you and your business. One of their primary jobs is to help you to find an open number that will meet specific needs and purposes. For instance, if you are not good with customizing your number, you can seek out some assistance to see the best one available for your operation
Verify all numbers in the sequence to make sure there are no typical graphical errors.
Vanity phone numbers are valuable assets that can be used as promotional campaigns for many years to come. Business owners seek out the ideal number for their operations so that they can take advantage of numerous useful benefits.