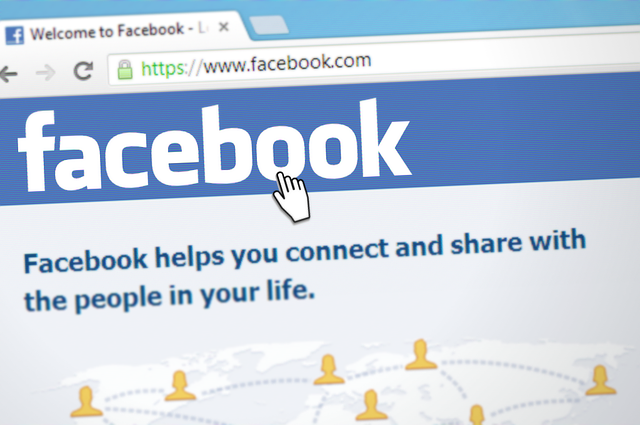 Social media and SEO are closely linked. Both can be used to drive traffic to your site and generate explosive growth for your business but the relationship between the two isn't always straightforward.
If you're like most businesses on social media platforms, you use the sites to engage in content marketing. The intention of creating this kind of content is to entertain and inform your target audience, with the aim that this will ultimately generate clicks and sales.
Learning to optimize the ways in which your social media content shows up in search engines could lead to:
Generating more traffic to your site
Attracting the attention of a wider potential cusotmer base
Increase your authority and ranking
Getting SEO right may not be easy but it can have huge impact if you navigate it properly. There is a reason that 80 million businesses around the world use Facebook. Not to mention the fact that 83 percent of Instagrammers say they find new products and services by using the platform.
To capitalise on the high-impact potential of social media and effectively boost the SEO of your social media content, follow the steps below.
#1 Increase your amount of shares and likes 
This one is a little complicated because Google says that social media isn't actually a direct SEO linking factor. However, the reality is a little different and likes and shares do appear to influence your ranking on search engines somehow.
So, while this is not the main way to acheive an SEO-proof content. Working on achieving a higher number of likes and shares on your social channels could have more long-term benefits than just immediate engagement.
The most effective ways to increase engagement on social media are to:
Use visually appealing graphics by working on sites such as Canva 
Actively ask questions and encouraging your audiences engagement and feedback
Rehash your followers content and credit them
Reply to all comments
#2 Produce content worth seeing 
Increasing engagement can also be done by creating quality content that is shareable. This will also develop the visibility of your content. The more people who see and share your content, the more visible it will become across search engines.
Anyone who uses your content and links back will improve your ranking and make you even more visible. This will drastically improve your inbound link potential. If you are relevant and lucky enough and your content is shared in the right place, you could wind up at the top of a search engine result.
Develop a strategy for sharing new content and ensure it is carried out across all channels. Be sure to also produce some evergreen content which can be reshared time and time again. Remember that only a small percentage of your followers will see your content at a given time.
#3 Use keywords on social media 
Much like creating a piece of website content with good SEO, keywords can go a long way towards helping your social media page show up higher on search engines.
This process involves choosing keywords that your target audience will type into Google and then optimizing your content to meet their search.
In order to choose a keyword you should make a list of all of the kinds of things your potential customers will be googling. Think about the ways in which people might describe your business if they had no idea of your company name.
Then think about the kinds of things your business is associated with – or would like to be. What would you like for your customers to type in to Google to bring up your name?
Check out the competition and see how common your keyword is. If it is extremely competitive you may wish to try another keyword that is even more narrowed down.
To effectively use keywords on social media channels you should:
Use them on photograph and image captions
Implement them into video descriptions
Use them when tagging and linking accounts and pages
Use them in your headings and title descriptions
Use them in your 'about' descriptions
It's important to consider how relevant keywords may be different across your social channels.
#4 Link, link, link 
Building quality backlinks to youryour website can make or break an SEO strategy campaign. This is why link earning and building is a common marketing tactic used to improve a businesses SEO power.
Again, this comes down to creating engaging, shareable content on social media, which links back to your website. If you're lucky an 'influencer' or account with a high number of followers could pick up on your content and share your link.
Without social media, reaching this kind of audience would be virtually impossible. So use social media to promote your content and create as many link opportunities as possible.
There is no point in creating amazing content that nobody sees. So be sure to push it out across all channels and increase your chances for backlinks from other users.
#5 Build your brand
This may not appear to at first be directly linked with SEO but building better brand awareness on social media platforms can have an effective indirect impact.
The better your branding, the more your potential audience and customers will recognize you in search results. Developing the number of branded searches your business is able to get increases your chances of coming up higher on search engines for nonbranded keywords and ultimately translates to more click-throughs.
To do this, keep your audiences informed about your products and services and be sure to strategise your branding and unique aesthetic and brand tone of voice.
Use blog posts and videos to develop your branding and encourage customers to submit online reviews (which 85 percent of people surveyed claim to trust).
Take efforts to combine your SEO and social media marketing strategies in order to drive more traffic to your website and generate a higher number of sales. Follow the above advice and your social channels will be well on the way to ranking highly on search engines and your website will quickly follow.