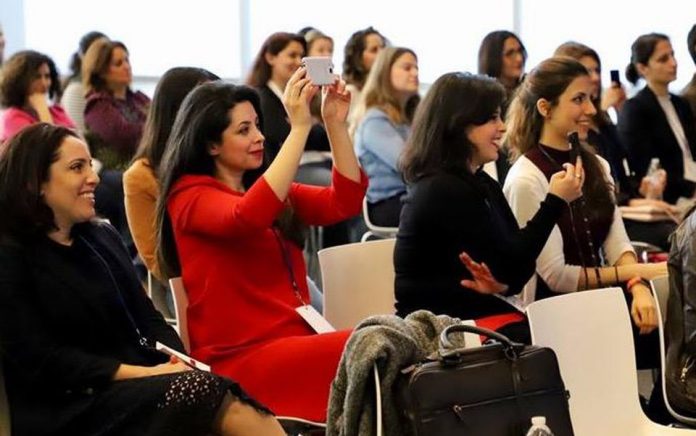 Not only are women capable of succeeding in every industry, but they also have the potential to bring much-needed diversity to professional and leadership teams of any sector. Female entrepreneurs are making inroads on many sectors with successful ventures in commerce, finance, retail, professional services, health care, and more.
The tech industry offers a particularly tantalizing opportunity for stratospheric rises to success, since technology-based creative problem-solving skills can be turned to answering existing challenges or innovating solutions to as-yet unidentified needs. Many of the most successful start-ups stem from tech-based roots, both in and beyond Silicon Valley. Some aspiring tech incubators, such as Calgary, Alberta in Canada, have gone so far as to declare themselves as supporters of female entrepreneurs in particular, setting a goal to level barriers for women, create support for their ventures, and nurture an environment that helps them succeed.
Technology as an industry has the potential to level the playing field and truly reward talent, skill, and hard work. With the right tools, investment, and leadership potential, a small idea can grow to achieve big things.
Here are just a few of the women who have found big success in the tech industry.
Kylie Toh of Calgary launched Chic Geek out of her own experience and frustrations as a young woman in the tech sector. Her first event in support of women tripled its expected attendance, and the organization has continued to grow exponentially.
American Katrina Lake overcame initial objections and careless dismissals of her fashion start-up Stitch Fix, launching her first public IPO recently as a multimillion-dollar venture. A Harvard Business major, she worked to create the type of company that she would have wanted to work at and create a positive environment for her staff while meeting customer needs.
Clementine Chambon launched a company that builds mini power plants in India. Oorja powers rural communities that wouldn't otherwise have access to electricity and the technological advantages that it provides.
Sue Bhatia leads the American talent company Rose International, which emphasizes technological innovation, comprehensive solutions, and professional development. In addition to leading the foremost talent firm in the US, she contributes to business development and the advancement of women entrepreneurs all over the world.
Israeli Orit Hashay has launched several technology-based and online businesses, including the first online lingerie shop to use algorithms to match women with the best products for them, Brayola. She emphasizes early education, encouraging girls to be confident and express themselves, and patience.
Danae Ringelmann is the American co-founder of Kickstarter challenger Indiegogo. She credits leading from a place of authenticity and integrity with her success, and has a background in business and finance prior to her success in the tech industry.
Laura Behrens Wu launched the online logistics platform Shippo as a solution to her own shipping frustrations. It has grown to become the eBay seller platform of choice. She notes the value of hard work, commitment, and optimism when it comes to reaching goals.
Morgan DeBaun found success in the online media sphere by launching Blavity. It empowers an audience that she cares deeply about – black millennials – who are underrepresented by established media outlets. She challenges aspiring leaders and entrepreneurs to see barriers as an opportunity for innovation and to take risks and push past the established boundaries of the possible.
Shelley Worrell founded CaribBeing to showcase the creations of Caribbean creators. Her background in global business development and experience working with A-list international brands equipped her to achieve notable success and international acclaim with the company, which brings much-deserved attention to underrepresented voices and creations.
Dr. Aisha bin Bishr drives innovation in an unexpected location: the United Arab Emirates. As leader of the Smart Dubai office, she works to recognize, promote, and further the work of the women in the UAE who are already leaders in developing emerging sectors of the local technology sector.
Ari Horie, originally from Japan, manages the Women's Startup Lab in the Silicon Valley, which trains and supports female entrepreneurs in the area. She found the experience of having her first child frustrating, with limited technology-based solutions, and wants to spur more technology to meet underserved needs by women.
Female entrepreneurs are launching successful ventures and leading world-changing organizations around the world. Across the US and Canada, and from the United Arab Emirates to Japan, women in tech are innovating, creating, growing, and changing industries. They're coming up with new solutions based on their own unique perspectives, experiences, and backgrounds, to solve problems that haven't been identified by others, and offer resources to raise up other women, create better work environments, and create more opportunity for everyone. While women have the potential to lead and succeed in every sector, technology offers particularly fast growth, significant potential for change, and transformative rewards.