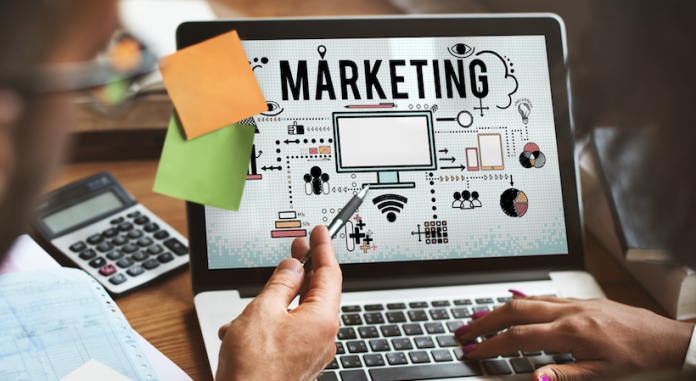 When you're starting a new business, you likely don't have a few thousand dollars to sink into extensive online marketing campaigns. However, you can't afford to dismiss advertising initiatives completely, either.
The question, then, is how to promote your startup without spending a small fortune. Luckily, there are several innovative ways you can kickstart your digital marketing campaigns that won't break the bank.
The Usual Digital Marketing Ideas
Here's what this article won't be focusing on:
Developing your brand
Using standard social media marketing tactics
Building a website
Creating a blog
Any form of traditional marketing method you've probably heard of several times before
Don't misunderstand; traditional digital marketing tactics are still important. According to a post by Click Intelligence, a simple content strategy can be an extremely effective way to market your product or service online successfully. The same goes for most other standard techniques.
However, since business owners and marketers are already familiar with these ideas, they're not quite the groundbreaking strategies you'll be needing to kickstart your startup.
Think Outside the Box With These Innovative Ideas
Eight hundred thousand other new startups are competing against you for survival. If you're going to make it past the 20% 2-year failure mark, you'll need to think outside the box. Check out a few of these outrageous and uncommon tactics that brands have used with excellent results.
Use a Referral Program That's Actually Rewarding
A lot of businesses and applications offer referral programs. Invite a friend, earn a bonus if they sign up. It's a straightforward model, but very few companies make their systems rewarding. If you're tempting consumers away from your competition, try to make it worth their while.
Real Startup Example: Uber
The driving app used an excellent referral program to attract both users and drivers. At one point, it was paying car owners up to $500 for joining and offering $30 in credits to people who used the app.
However, the genius move was enticing Lyft drivers with a referral reward. It showed just how much confidence Uber had in its product.
Go Visually and Hilariously Viral With Video
Going viral isn't easy, but you can certainly try. Create an explainer video about your product or service, but don't go the old dull and professional route. Instead, get funny, entertaining, and take a few risks in the process.
Real Startup Example: Poo-Pourri
That's the real name of an actual startup that created a hilariously viral video using various synonyms for taking the plunge. The explainer, titled "Girls Don't Poop," explained how Poo-Pourri works. However, it did so in the oddest, funniest way possible: by having a prim and proper young lady talking about doing the dirty in public.
The stark contrast and humorous content led to the video getting over 40 million views and more than 108,000 shares. Now that's how you make a splash.
Cook up a Challenge With a Dash of Free Goodies
There are new hashtag challenges on Instagram, TikTok, and Twitter every day. However, most of them are just for entertainment and don't offer anything of real worth to participants. Hijack the tactic but add a dash of free goodies to entice visitors to join your platform or use your service.
Real Startup Example: Codecademy
In 2012, Codecademy challenged everyone to learn how to code. However, the platform ensured users would turn to them for lessons by throwing in free weekly coding classes for a whole year. As a result, it earned more than 16,000 within three hours, peaking at 408,000 new members by the ninth week.
Poach People from the Competition, Literally
The goal is always to get a more significant market share, which essentially means stealing clients from your competition. However, have you considered actively poaching them away? If you have a product or service that's significantly better than your competitor, reach out to consumers and tell them about it.
Real Startup Example: Airbnb
When the platform just got started, it had to compete with Craigslist. It reached out to users, sending direct messages to people who posted their properties on the site, and offering them a better place to create their ads.
The tactic allowed Airbnb to get its much needed first users.
Bumper Stickers for Everyone
If you've got something interesting on your website that people will want to see, use bumper labels for marketing it creatively. You'll need to invest in a domain and spend about $500 on stickers. However, if you do it right, you'll see significant returns.
Real Startup Example: The Penny Hoarder
Who doesn't like free beer? Finance website, The Penny Hoarder, took advantage of that by creating bumper stickers to promote one of their most popular articles. The post was on getting paid to buy beer, while the stickers simply said, "iGetFreeBeer.com."
The twist is that the domain pointed to their article. It was a simple tactic, but, soon enough, traffic started pouring into the website, forever etching the blog's name in the marketing history books.
Just Make a Splash
These are just some of the innovative and uncommon ways you can market your startup.
Even if you opt to use alternative methods rather than the ones on this list, make a splash. Be funny and sarcastic, poach customers, and take risks. Whatever you do, think outside the box. Being creative and a little crazy might just pay off in the long run.