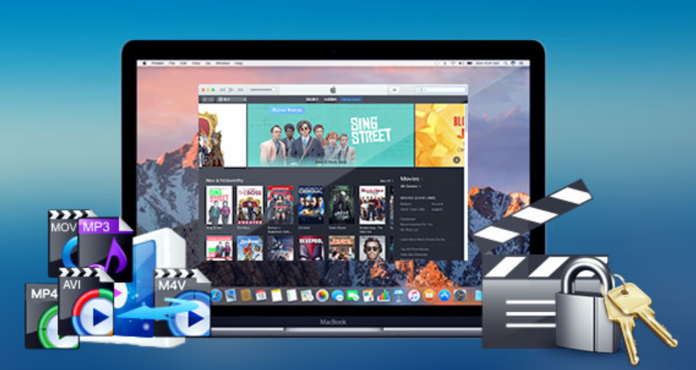 All media that you buy from the iTunes Store are protected by DRM (Digital Restrictions Management). What does this feature do? The music, video, or movies that are protected by DRM can only be played on an Apple device. Therefore, you must have and use iPhones, iPad, iPod, and other Apple device. How about when you want to use that media on other devices? You will need DRM Media Converter.
What is the DRM Media Converter?
DRM Media Converter is a tool that can bypass the protection applied to the media that you bought from the iTunes Store. You can't copy or play the original media you got from the iTunes Store just like that. However, this tool allows you to copy and even play that media on other devices. That means you don't need to be limited to the Apple device. If you use Samsung, HTC, or other brands, you can still enjoy that media.
How to Choose the Best DRM Media Converter?
Now, after you know the importance of the DRM Media Converter tool, the next thing you need to know is finding out the best tool you can use. Below, we have several things you need to consider before you choose the tool that you want to use.
Video Resource Compatibility
Mostly, you will get M4V format when you purchase media file from the iTunes Store. Therefore, you need to make sure that the converter tool supports this format as well. But, the best tool you can choose is the tool that also can convert similar DRM-protected media from other media. For example, there is a Blu-ray or DVD that is copy-protected by DRM. If you can get a tool that also can bypass this media as well, that would be much better.
System Compatibility
Of course, the tool must have compatibility with the Mac OS that you use. When you are searching for the tool you want to buy, make sure it supports or can be used on the latest Mac OS. Several tools only support the previous version of Mac OS. You can still use it on the latest OS. However, there is a possibility that it doesn't work perfectly. That can reduce the converting success rate.
The Speed
The speed we are talking about here is the how fast the tool convert the file into other files. Why it is important? The answer is simple. The faster it finishes the converting process that means you don't need to spend hours of waiting time. The faster tool is useful if you want to convert the big size file, such as Blu-ray. Without proper speed, you can spend a whole day to finish the converting process. In the worst case, after you wait for that long, the converting process is failed. That is very annoying.
Output Formats
Most converter tool only converts the Apple media into MP4. However, that's not the only format that you need, if you want to get the best experience in enjoying that media. Usually, the non-Apple player or app works much better, if it plays a specific file format. Therefore, your converter tool must be able to convert the file into those formats. At least, you need to get the converter that can turn the M4V into MP4, MPEG, 3GP, FLV, MOV, and AVI.
The Best iTunes Video Converter for Mac
Now, after you know what you need to look for before choosing the best iTunes Video Converter Mac, there is one product that we can recommend to you. It's called DRmare M4V Converter. There are many features that you can get from this product, such as:
It can convert the M4V files into a lossless file. That means you don't need to worry about quality degradation or such. The tool can keep the quality and you can enjoy the file on a non-Apple device in the best format.
It supports many formats. Just like we mentioned above, this tool can convert M4V into MP4, MOV, AVI and other formats that you like.
It can convert into a specific format that matches a specific device. This will help you to create the file that you can play directly on other devices.
The converting speed is 30 times faster than standard DRM converter. So, you don't need to wait.
It also has other function, such as an editing feature.
Conclusion
Basically, those are what you need to know about DRM Media Converter. Choosing the correct and best iTunes Video Converter Mac on the market won't be difficult anymore. Make sure it matches your budget, plus it can work like what you want.