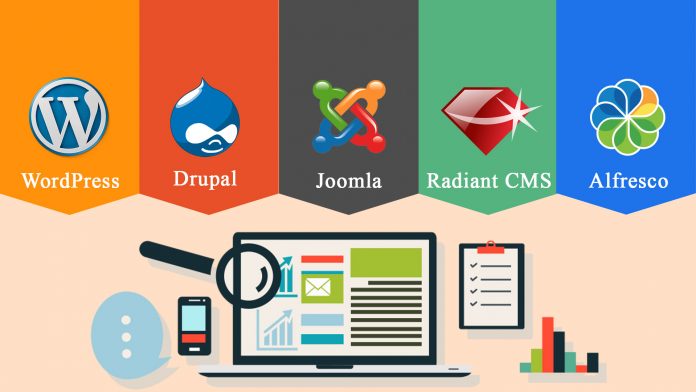 Digital content management is an essential aspect of any business and needs to be handled with a lot of professionalism. Luckily, the availability of content management systems (CMS) makes it easier for individuals and companies to manage various types of content resulting in a smooth flow of information. Typically, a CMS is a software application used in the creation and management of content that is displayed or shared digitally.
Tips on choosing a CMS
The need for a content management system cannot be ignored, and so it is important to ensure that you select the best one. Some of the things to keep in mind when choosing a CMS are highlighted below.
Stakeholders involved in its use
A CMS can be set up for use by an individual or various departments within a company. To ensure that the management system is used effectively, it is important to involve everyone that will be using it when making the final decision. When thinking of how to build it ensure that everyone's concerns are taken into consideration so that the final website is approved.
On-Premise Vs. Cloud-hosted
Although the CMS solutions available are diverse, the major ones are on-premise and cloud hosted which are ideal for companies and individuals. The on-premise option requires you to buy the software alongside its license and install it on your servers. Alternatively, the cloud hosted option also involves obtaining a license, but its installation is done on leased server space. If unsure of the best choice consider seeking advice from a CMS expert to make an informed decision.
Features of CMS
Majority of content management systems have a variety of features that they offer users. These features vary from one CMS to another making it important to check them out before choosing a suitable one. Some of the features to consider include ease of publishing content, editing functionality, customizability and an active community that uses the CMS.
Cost of the content management system
Most companies have a budget set aside for the purchase of a CMS that meets their digital content needs. It is essential to keep the figure allocated to buying a CMS in mind even as you shop around for the best one. If possible, start with a free trial to test various systems within budget, then settle on the most suitable one that does not exceed your budget. Additionally, individuals setting up websites also need to have a budget and select a package with the best features at the best price.
Top 5 CMS platforms in 2019
For content to be impactful, it needs to be managed and displayed appropriately. It is for this reason that it is essential to use a CMS platform that offers suitable features for your project and offers overall value for you or your company. Some of the content management systems that are considered to be the best in 2019 are:
If you are looking for a CMS that works well with mobile sites, then Wix is the best option for you. The platform is quite popular because of the features it offers users that want to build mobile-optimized sites. Some of its best features include a wide array of plugins, supports HTML5 and the fact that its plans are reasonably priced. Additionally, Wix offers a free option that is great for those starting, and you can upgrade to the premium version when in need more features.
Magnolia is the perfect CMS for business people as it is easy to build and use immediately. The platform makes it possible for companies to create websites that can display all types of information. You can integrate various aspects of your business into the site at one go or add the functions as you go along to ensure that the final platform meets your needs. Apart from features such as being java based and customizable, the platform also focuses a lot on security. Users of the CMS get to separate their public as well as private elements of the site to minimize the chances of getting attacked.
WordPress is a well know CMS platform that has been in existence for over a decade. It has become a favorite of individuals and companies because of the variety of tools it provides those that decide to use it. Besides the various tools, it offers users many themes that are ideal for different types of industries. Whether you want a sophisticated or straightforward theme for your CMS, you will find a suitable one when using WordPress. In addition to many themes and ease of use, the cost of setting up the platform is affordable for a majority of people.
If you are trying to set up a CMS for the first time, you should consider using Squarespace. The platform is user-friendly but requires users to sign up on their site before they can build a website on their platform using the various features available. It offers a 3-in-one combination of a hosting service, site builder and blogging platform which is ideal for small businesses and individuals. When using the CMS, you have access to plenty of themes and step by step direction in setting up the site. In addition to regular sites, the platform also allows users to build e-commerce sites in a fast and straightforward manner.
Setting up a CMS platform within the shortest time possible is what Weebly offers online users. The site builder is user-friendly and allows users to use the drag and drop format to set up their site quickly. Adding features and other types of media are also easy for beginners as well as those that have some experience with content management systems. Also, it has diverse plans that give you a chance to select the most appropriate one according to your budget.
Overall, having a CMS makes it easier to display content online and engage with your target audience effectively.