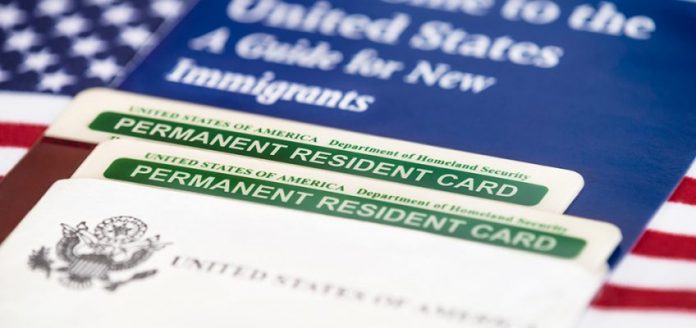 In the modern era, the world has been totally altered by a multitude of factors. The world has become significantly more globalized and companies all throughout the United States have seen how it has changed the economy. Globalization has done much to change the United States and all other countries throughout the world, and it will continue to do so as the 21st century progresses. The increase in globalization has led to numerous changes, and one of the most significant has been the upsurge in immigration to the USA. Both legal and illegal immigration greatly affect the United States, and this has led to major changes within American governmental policies. The United States Immigration and Customs Enforcement Agency (ICE) has become more prominent in the past few years, and has begun auditing companies in industries that undocumented immigrants often work in. One of these fields is landscaping, and if you run your own landscaping enterprise, you need to prepare your company for the potential of an audit by ICE. Ensuring that your business' practices comply with federal regulations is crucial for your success, and understanding how to do this is essential for your business.
Learning about ICE Audits
ICE has become one of the most talked about federal agencies in the past few years, as there has been a major increase in the amount of raids that ICE has performed to round up undocumented immigrants. In the past few years, ICE has also begun auditing businesses more often and they will continue to do this in the future. Whatever your personal opinion about ICE is, you need to be prepared for the possibility of an ICE audit on your landscaping company. ICE audits companies to ensure that they are compliant with national laws, and that they do not hire undocumented immigrants. If you are audited, you could potentially have to pay hefty fines if you are using undocumented workers, so it is important to know exactly how to prepare for these procedures. There is much you need to know about preparing for an ICE audit, so understanding exactly how to deal with them is critical for your company. 
What to Do if Your Company is Audited By ICE   
Learning about ICE audits is just the beginning of preparing for one for your landscaping company. You need to learn how to plan for an ICE audit, so understanding the numerous steps you need to take is imperative for your company. First, you need to communicate through your chain of command that an ICE audit is occurring – notifying the highest level of management is essential. Next, you need to identify your legal counsel, and let them know about the audit and how they recommend to proceed. After your management and your legal counsel are aware, you need to define your process for record access to ICE, and then finally ensure that all of your records are free of errors, so they can proceed. Understanding the numerous facets of how to handle an ICE audit for your landscaping business is essential for your company's success.
Final Thoughts
Operating a landscaping company is challenging. Because there is a possibility of an ICE audit for companies in this industry, you need to prepare yourself for one and ensure that your company is safe.