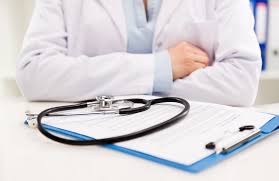 Translations can be quite tricky but they are very challenging when it comes to the medical field. Medical translation demands a lot from the translators because these connect customers and business organizations as well as professionals who have committed to positively impact people's health.
Medical translation has to be very accurate and precise due to its sensitive nature. It is important in imparting medical knowledge and is very critical in offering healthcare services to people from different countries. There are several challenges that translators face in medical translation. Here are the top difficulties.
Medical Language
Medical translation is supposed to be very accurate because it is related to people's lives and careers. A translator needs to be a specialist in the language and must have very good knowledge about this field because the terminology used in the medical field is very specific like names of medicines, health conditions of patients and what diseases they have. The words used in the medical field have a specific meaning and only an expert can understand them.
As a client, you must ensure that you only work with expert translators on this subject matter. The providers of medical translation services also needs to have expert-level command over different languages along with appropriate medical experience and knowledge of the terminology. A medical translator should be able to provide translated documents with accurate translations to nurses and doctors caring for patients.
Specialization
Medicine is a large and diversified field. This means that medical translators also have their own specializations in the medical translation field. A medical translator who has specialization in dentistry cannot be expected to work on the documents related to hematology or cardiology.
As a client, you must be careful in selecting your translator based on the specialization. You must be clear and specific in your requirements so that your documents are translated with accuracy by the right translator. Translation agencies must also hire different medical translators to cover maximum specializations and languages.
Intended Audience
Apart from the regular medical services, the medical language is often times reserved only for a specific community including technical, professional, occupational and academic areas of practice. Therefore, the medical translation only concerns itself with the field of use, the user and application of the medical language.
Medical language can be modified a little when an expert is speaking to a layman. Similarly, only specialized terms may be used when two medical experts are sharing information. The use of medical terminology depends on the situation and the communication participants.  Thus, the intended audience is a critical factor when translation medical documents such as case studies, discharge summaries or case notes and reports. a
When the medical translation is related to communication between a layman and an expert then the terms have to be explained so that the layman can understand. The medical translator should know the intended use of the translation and who are the intended audience. The clients must also be clear and specific in their requirements.
Medical translation is very challenging because of several factors. One is terminology which further divides into several other aspects. Till the 19th century, medical terminology was often in Latin and the use continues to this day. But modern derivatives of Latin terminology are often used today and have started to form the foundation of the medical language in the west. In this process, new names, acronyms and eponyms have developed which can be a challenge for the translator.
A big portion of medical terminology is made of eponyms such as Parkinson's disease, Adam's apple,  Heller myotomy and others.  These terms are derived from the parts of diseases, human anatomy and signs/symptoms or medical devices/procedures. They present a challenge in translation as the terms in the target language may also be eponymous. For example Fallopian tubes when translated in German becomes Eileiter. In cases when eponyms have to dare derive dual meanings in the translated language – the translation can get confused.
Acronyms and Abbreviations
English is the main language in the field of medicine which is full of acronyms and abbreviations. Many English acronyms and abbreviations are adapted by other languages but sometimes there are exceptions and translators face a challenge in translating them.
Balance Between Cost and Quality
Because of the sensitive nature of medical translation, the cost of translation can be high. There is always a struggle between cost and quality of medical translations. If a client compromises on the cost, the quality of the translation may go down and it will fail to fulfill its purpose.
Torjoman is one of the leading translation agencies that is trusted in the field of medical translations. Our translators are experts who have different specialization of the medical field and numerous languages. We have vast experience in translating accurate and precise medical documents in large quantities for different organizations and individuals around the world. We produce the highest quality of translation within your budget striking a desirable balance between cost and quality.